A Rock Whiplash in the Opera House
The Opera Locos: the show to introduce the young public to the great opera arias in a fun way
WE love : the greatest hits of the Opera revisited with humor
Age :  from 10/12 years
Dates:  until January 29, 2023
Location:  at Bobino (Paris 14ème)
"A best of the lyric art cleverly tied up." Paris Match
"Real Phenomena on Stage" CNews
"A Rock Whip in the Opera House" 12-45 - M6
"What a wonderful way to introduce people to the opera." France 2 Télématin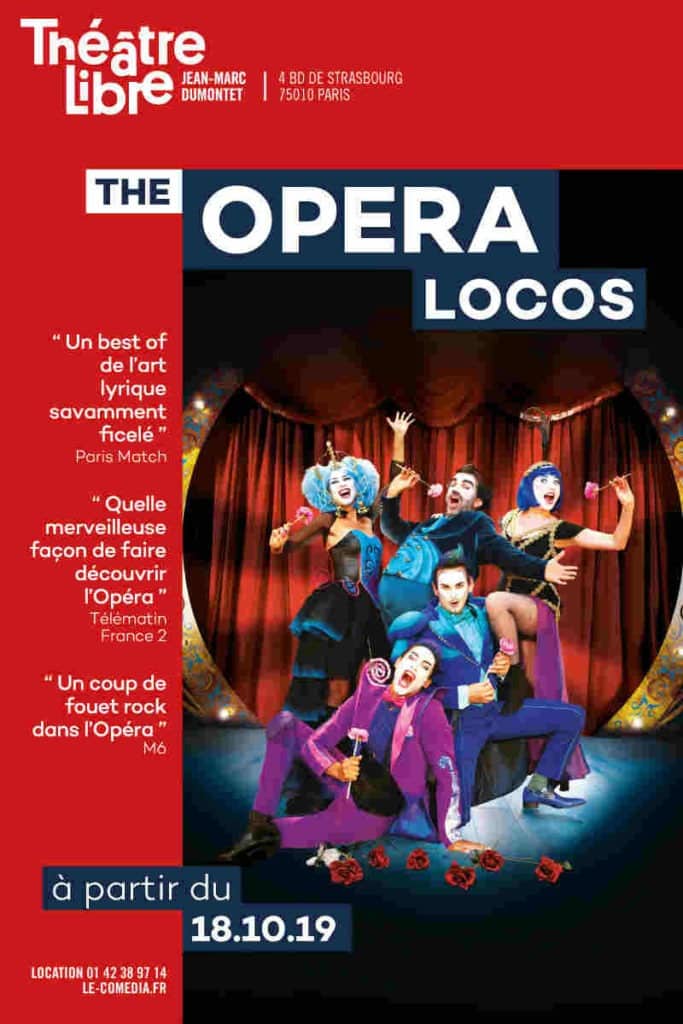 ---
Five opera singers, eccentric... are gathered on stage for a rather special recital: a Tenor, a Mezzo Soprano, a Counter Tenor, a Baritone, a Soprano revisit with a lot of humor the greatest "hits" of the Opera in live performancewith respect for classical music and discipline.
Mozart's Magic Flute, Bizet's Carmen, Hoffmann's Tales of OffenbachPuccini's Nessun Dorma / Turandot, spiced up with a few Pop borrowings are performed on stage with a lot of maestro!
The situations are burlesque and the interpretation of our 5 emotionally charged singers!
A frantic pace for this musical comedy show, which will seduce the whole family and that will introduce young audiences to opera in a funny and offbeat way... !
Musical shows on the bill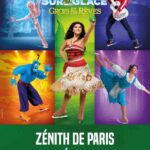 WHAT WE LIKE: a must-see show in the run-up to Christmas AGE: from...