Big event on June 3, 2023
4:30 pm to 11:30 pm, Ermenonville (60)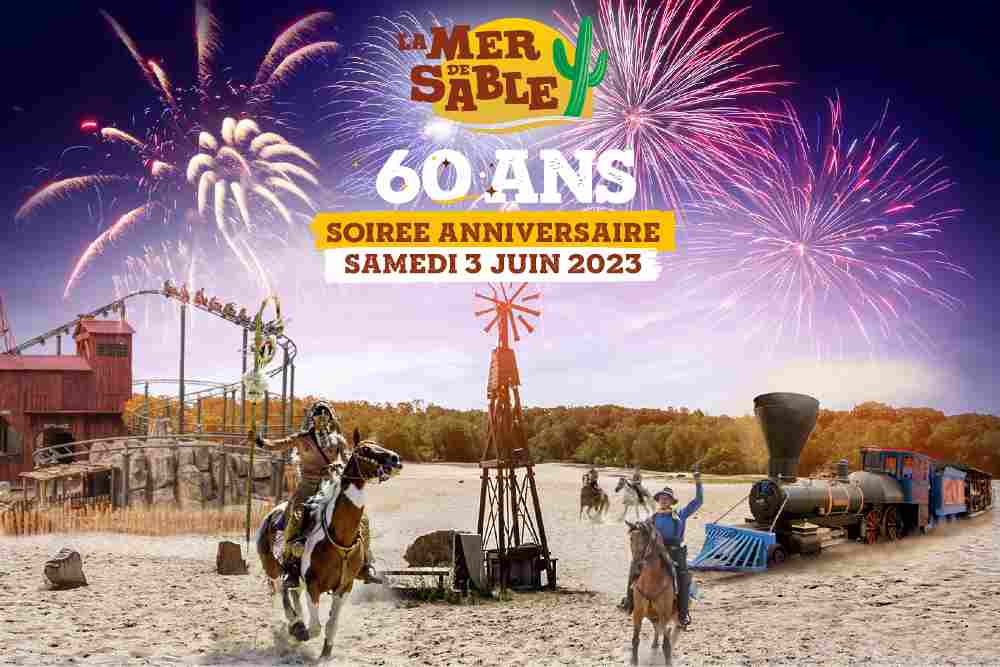 The program for the anniversary evening at Mer de Sable
16h30 - Opening of the park for the anniversary evening
17h30 - Vaulting show at the Corral
19h30 - Special anniversary performance on the dune (site of the park's legendary "Attack on the Train" show)
Fireworks to close the evening
Throughout the evening, the park will host street entertainment featuring falconers, balloon sculptors and face painters. All in a musical and festive atmosphere, with the participation of KhrissGulli's famous choreographer, who will invite you to dance to a choreography specially created for this special evening.
Single rate for this evening event: adult/child 24 €
(ticket valid for access to the Mer de Sable from 4:30 pm to 11:30 pm)
La Mer de Sable: 60 years and still a child's soul!
La Mer de Sable is an ultra-fun theme park based on the Conquest of the West.
Join cowboys and Indians for a memorable evening
La Mer de Sable is located in an exceptional natural park with 45 hectares in the heart of the Ermenonville forest and its incredible 20-hectare natural dune.
An ideal park for children aged 3 to 11.