TEMPORARILY CLOSED
The urban evolution of the Île de la Cité and Paris since antiquity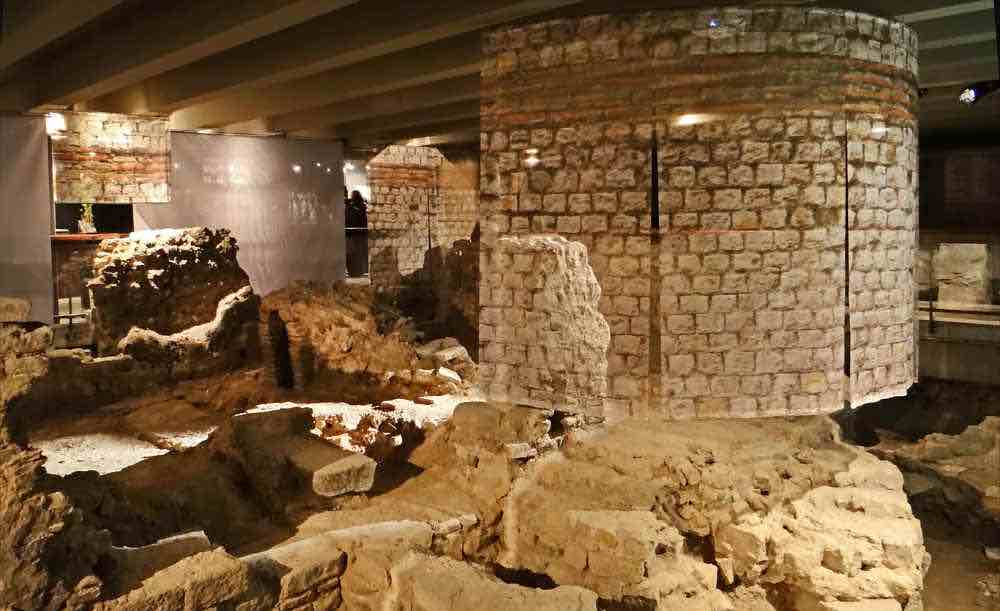 The Archaeological Crypt
For a unique, playful and educational vision of the urban evolution of the Île de la Cité and Paris since antiquity
The archaeological crypt presents the remains discovered during excavations under Notre-Dame and dating from the Gallo-Roman period to the 18th century.
These remains allow us to reconstruct the history of ancient Lutetia and then Paris and show how the city has continued to rebuild itself over the centuries.
The reconstruction is made possible by spectacular 3D staging and processesas well as slide shows and very educational models.
WE love
The atmosphere of the visit under the square of Notre-Dame, in the middle of the Gallo-Roman vestiges of Lutetia.
The 3D restitution of life in Lutetia in the 4th century AD (including the sound of seagulls and water!).
The 4 stages of the construction of Notre-Dame with a touch screen that allows you to choose your visit period.
Things to do on the Île-de-la-Cité with your family
Not far away, in the 5th