In the garden of the castle of Nanterre
Duration 1 hour
With family (from 12 years old), friends, EVJF, EVG, extracurricular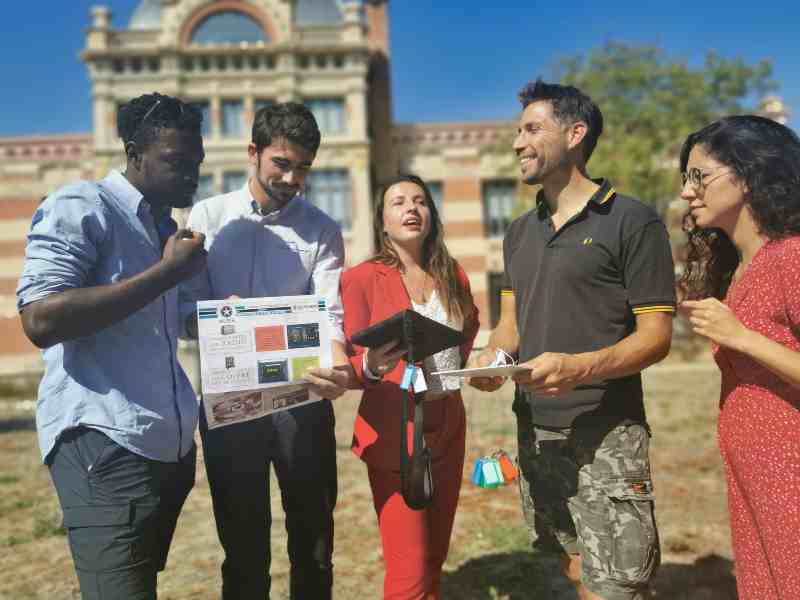 The Escape Game "Operation GreenFinger" is an unusual outdoor treasure hunt for young people from 12 years old, with family or friends... It takes place at the Château de Nanterre, a unique place focused on sustainable food. It is an escape game in augmented reality thanks to the use of tactile tablets. It plunges you into the world of whistleblowers and hackers. Will you be able to fight against a large secret organization that threatens the future of the planet? You have 1 hour to face the challenges in team.
It's a escape game in virtual reality which takes place outdoor
In the garden of the castle of Nanterre (92)
Duration of the game: 1 hour
Age : from 12 years old
The price of the escape game "Operation GreenFinger" :
3 persons : 21? / per person
4 persons : 19? / per person
5 persons : 16,50? / per person
6 persons and more : 14? / per person
Add 10? per person for the birthday package
Same price as direct!

Choose the date and time. We will confirm availability very quickly (response within a few hours). The transaction will be charged only when the availability is confirmed.
---
An augmented reality treasure hunt, a top activity with teenagers
You only have 60 minutes to pass all the tests and challenges of this outdoor virtual Escape Game
Maximum reflection, creativity and fun are at the rendezvous!
It is a very with family or friends.
The game focuses on teamwork, logical thinking, sense of direction and speed
It is not necessary to have special knowledge, the game is designed for all
The pitch:
You play the role of whistleblowers who have been investigating for several years the ultra-polluting activities of a large multinational company that threatens the future of the planet. Just as you are about to reveal this information to the world, you discover that all your data has been stolen during the night by a dangerous group of hackers.
Your mission: Find their trail, foil their traps and get your hands on your data before their imminent destruction.
The course of the treasure hunt / escape game :
Allow 5 minutes for the activity briefing
Your team's mission is to fight against a malicious secret organization... Time is of the essence, you have 60 minutes, no more!
Armed with a tablet, each participant will make small characters appear thanks to augmented reality
They will help you solve puzzles and find out how to save the planet
A nice way to celebrate a birthday
Ideal from 12 years old
The birthday package includes the game, a cake, drinks, candies and decorations
Youth are first greeted by a dedicated facilitator who is there to guide them and explain the game.
The escape game lasts 1 hour. Afterwards, the participants meet in the veranda where the birthday party takes place.
The success rate is 80%. Here's to taking up the challenge!
The birthday package can accommodate from 4 to 30 youth
The fee is 10 ? extra per person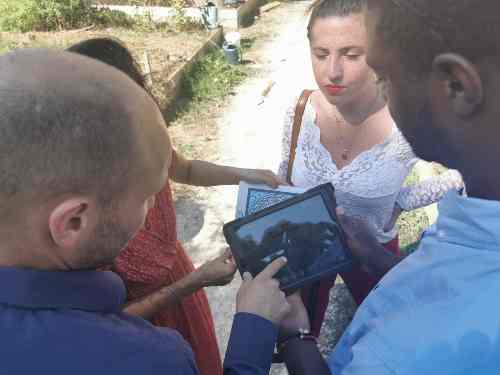 ---