The magic of Christmas tales in national monuments
Wonderful shows, mysterious investigations, readings of fantastic tales, creative or gourmet workshops
WE LOVE : christmas activities to discover the national monuments in a different way
AGE : from 5 years
DATE:
LOCATION: at the Conciergerie, and in a dozen other sites in the Paris region
THE PRINCIPLE OF "TALES AND STORIES IN NATIONAL MONUMENTS"
During the 2 weeks of the Christmas holidays, about thirty monuments national, offer young people activities around Christmas.
The dates and age at which these activities take place vary by location.
Wonderful shows, mysterious investigations, readings of fantastic tales, creative or gourmet workshops?
For children ages 5 to 12 and their families.
Attention, in general the reservation is obligatory.
THE MONUMENTS PARTICIPATING IN "TALES AND STORIES IN NATIONAL MONUMENTS"...
Super Sunday is almost every Sunday between November and February 20, 2022, from noon to 6pm
The Conciergerie: around the beautiful Marie Antoinette exhibitionShows and guided tours from 7 years old. 26 December to 4 January.
Strolling show at the Pantheon for children from 8 years old on 2 and 3 January
The Castle of Champs sur Marne from December 26th to 30th, with a guided tour and workshop at the Champs sur Marne castleBooking is compulsory from Monday 2 December to 01.64.62.74.48, Monday to Friday from 10am to 12pm.
Domaine de Saint-Cloud: from Friday 27 to Monday 30 December 2019 and from Friday 3 to Sunday 5 January 2020 at 2:30 pm and 4 pm. Reservations required: 01 41 12 02 95 or [email protected]
Maison des Jardies in Sèvres: from December 27 to 30. Family game of inquiry from 8 years old on reservation only at 01 41 12 02 95 or [email protected].
And also, the Château de Jossigny, the Château de Maisons-Laffitte, the Château de Rambouillet, the Villa Savoye in Poissy, the Basilica and Cathedral of Saint-Denis.
MONUMENTS IN PARIS :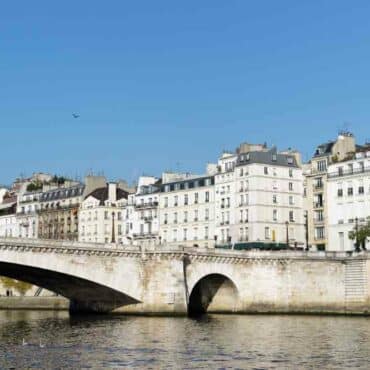 Billet pour les Bateaux-Mouches Bateaux-Mouches Paris Les Bateaux-Mouches se trouvent au pied du Pont de…