At the end of November and until the beginning of January, Several ephemeral ice rinks (outdoor or indoor) are set up in magical places in Paris. It is about of the Christmas skating rinks. Whether you're a skating enthusiast or a budding skater, it's time to strap on your skates! This year, the ephemeral rinks offer 1 free ice rink at Galeries Lafayette, a Spectacular ice rink under the vault of the Grand Palais, an ice rink with an exceptional view of all Paris with the rink located on the roof of the Grande Arche de la Défense, an ice rink located in the Tuileries garden and always, the 2 big skating rinks in Paris which are open as usual throughout the year: the Pailleron rink and the ice rink of the AccorHotels Arena (ex Bercy). During the month of December, take advantage of all Christmas animations in Paris : shows for the little ones, Christmas at the castle, Christmas at the zoo, tales in the national monuments...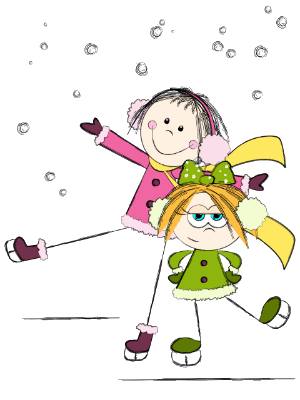 The Trocadero Gardens ice rink
This is the very first edition for this 350m2 ice rink installed on the terrace of the Aquarium of Parisin the face of Eiffel Tower
From December 14, 2019 to March 8, 2020
Every day: Monday to Friday from 12:00 to 22:00 and weekends from 12:00 to 22:00
Festive evening on Thursday, Friday and Saturday with light shows and musical atmosphere
15? per adult and 9? per child (skate rental included)
Family package: 40? (2 adults and 2 children)
50? So Chic package for adults: 2 tickets for the ice rink and 6 oysters and 1 glass of champagne per person
The Grand Palais des Glaces: the ice rink in the Grand Palais
MORE INFO ON THE GRAND PALAIS ICE RINK
The largest indoor ice rink in Europe on 3000 m2, in an absolutely magnificent setting
From Friday, December 13, 2019 to Wednesday, January 8, 2020
Opening hours : from 10am to 1pm and from 2pm to 7pm
From 8pm, the ice rink turns into a dance floor.
Rates from 10am to 1pm: 17? (adult) and 12? (child)
Price from 2pm to 7pm: 25? (adult) and 12? (child)
Rate from 9pm to 2am: 29? (single rate)
The skating rink in the Tuileries Gardens
MORE INFO ON THE TUILERIES GARDEN ICE RINK
A giant ice rink of 1 400 m2
November 15, 2019 to January 5, 2020
Opening hours : every day from 10am to 7pm
Price: 10? per adult and 8? per child (skate rental included) and 6? if you come with your skates.
The skating rink perched at Galeries Lafayette (free)
MORE INFO ON THE GALERIES LAFAYETTES ICE RINK
An extraordinary ice rink of 176m2 with a breathtaking view of the Eiffel Tower and all of Paris.
from November 20, 2019 to December 31, 2019, from 10:00 a.m. to 8:00 p.m.
Free for all
The ice rink on the roof of the Grande Arche de la Défense
MORE INFO ON THE ARCHE DE LA DÉFENSE ICE RINK
From December 21, 2019 to January 5, 2010
Price: 15? for adults and 10? for teenagers (12 to 18 years old) and 7? for children (3 to 11 years old)
Free of charge : - 3 years and under
Ice skate rental: 3? per person
Attention: gloves mandatory
And also, during the Christmas vacations