For a birthday from 7 to 77 years - Once a star, always a star!
This is a very original for a birthday party. This service is a hit with children and teenagers who are happy to play in front of the lens of our professional photographers. An unforgettable birthday shootFamilin?Paris exclusivity!
THE "BIRTHDAY SHOT" FORMULA
A private ride in a district of Paris with one of our professional photographers (1h30 or 2h)
130 to 150 HD photos, sent by Wetransfer (in the days following the shooting)
The photographer will take you to the places that will be used as backdrops for the shooting
Children or teenagers will pose for group photos, portraits, photos with parents (who also want to play the stars)
The area we recommend : the Louvre district (Palais-Royal, Tuileries garden, basin around the Louvre...), which lends itself wonderfully to this shooting (meet in front of the Comédie Française)
You can choose another area if you wish : Montmartre, the Swamp, the neighborhood of Belleville with Street Art for example. Or a Parisian park (Luxembourg, Monceau, Buttes Chaumont) ideal with young children
From May to the end of August, it's busy in tourist areas like Montmartre. The morning is often nicer and the light perfect for photos
All the journeys are made on foot. We never take public transportation
RATES (2 formulas)
Package 2h : 200? (for 8 children or teenagers maximum)
Package 1h30 : 160? (for 8 children or teenagers maximum)
10? per additional person for more than 8 children or teenagers
Free for accompanying adults (under 18 years old)
The presence ofat least one adult is required for minor children
This formula does not include a snack
The time chosen at the time of the pre-booking is not final. It can be modified (subject to the photographer's availability) later. You will be charged only after confirmation of the photographer's availability.
---
Choose the date (and time) you would like to book this service. We will inquire about the availability of one of our photographers (answer within 72 hours).
---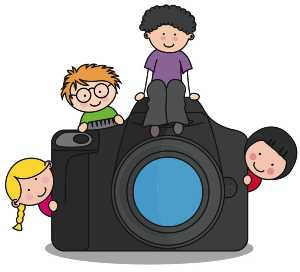 ? DRESS-CODE, CONFETTI AND COTILLIONS
There is no particular theme or outfit requested
On the other hand a dress code or a unit in the clothes is nice
Confetti, big balloons in the shape of a number, hats, wolves are small + to spice up the photos.
? WHAT ABOUT THE BIRTHDAY PARTY
It is not foreseen in this formula
In spring and summer, you can organize a picnic in the Tuileries garden or in a park (or square) near the place of return. The kids love it!
In the area of the Hôtel de Ville, we can recommend a restaurant that is used to organizing birthday parties
FAQ
Can we choose his path? Yes, you choose the area you want. Usually, we propose an itinerary (with an appointment in front of the Comédie Française) which remains our favorite because the monuments are magnificent and allow to take very beautiful pictures
Can we choose the point of departure and the place of return? Yes, if they are in the chosen area. It is a very flexible formula and we adapt ourselves to the
If it rains? Our photographers are resourceful and adapt the tour to the weather. If it's a downpour, the visit can be moved subject to the availability of our photographers


---
---
Discover our other birthday packages in Paris