For a birthday from 7 to 77 years old - Once a star, always a star!
This is a very original for a birthday party. This service is a hit with children and teenagers who are happy to play in front of the lens of our professional photographers. An unforgettable birthday shootexclusive to Familin'Paris!


THE "SHOT BIRTHDAY" FORMULA
A private ride in a district of Paris with one of our professional photographers (1h30 or 2h)
130 to 150 HD photos, sent by Wetransfer (in the days following the shooting)
The photographer will take you to the places that will be used as backdrops for the shooting
Children or teenagers will pose for group photos, portraits, photos with parents (who also want to play the stars)
The area we recommend : the Louvre district (Palais-Royal, Tuileries garden, basin around the Louvre...), which lends itself wonderfully to this shooting (meet in front of the Comédie Française)
You can choose another area if you wish : Montmartre, the Swamp, the neighborhood of Belleville with Street Art for example. Or a Parisian park (Luxembourg, Monceau, les Buttes Chaumont) ideal with young children
From May to the end of August, it is crowded in touristic areas like Montmartre, the morning is often nicer and the light is perfect for photos.
All journeys are made on foot. We never take public transportation
RATES (2 formulas)
Package 2h : 220€ (for 8 children or teenagers maximum)
Package 1h30 : 180€ (for 8 children or teenagers maximum)
10€ per additional person over 8 children or teenagers
Free for accompanying adults (under 18 years old)
The presence ofat least one adult is required for minor children
This formula does not include the snack
Choose the date (and time) you would like to book this service. We will inquire about the availability of one of our photographers (answer within 72 hours).
The time chosen at the time of the pre-booking is not final. It can be modified (subject to the photographer's availability) later. You will be charged only after confirmation of the photographer's availability.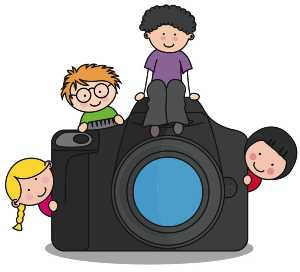 ? DRESS-CODE, CONFETTI AND COTILLIONS
There are no specific themes or outfits requested.
On the other hand a dress code or a unit in the clothes is nice.
Confetti, big balloons in the shape of a number, hats, wolves are small + to spice up the photos.
? WHAT ABOUT THE BIRTHDAY PARTY
This formula does not provide for
In spring and summer, you can organize a picnic in the Tuileries garden or in a park (or square) near the place of return. The kids love it!
In the district of the Town Hall, we can recommend a restaurant that is used to organize birthday parties.
FAQ
Can we choose his path? Yes, you choose the area you want. Usually, we propose an itinerary (with an appointment in front of the Comédie Française) which remains our favorite because the monuments are magnificent and allow to take very beautiful pictures
Can we choose the point of departure and the place of return? Yeah, if they're in the chosen neighborhood. It's a very flexible formula and we adapt ourselves
If it rains? Our photographers are resourceful and adapt the tour according to the weather. If it's a downpour, the visit can be moved subject to the availability of our photographers
Find the list of our reviews
- An unforgettable 13-year anniversary!
Written by Marie Petrognani, 17-10-2023
- Easy booking on D-7 and quick response from Familin'Paris - Special mention to Ari, our photographer, who immediately put the group at ease, making the photos look very natural. - the shooting circuit (Pont des Arts, Louvres, Palais Royal) was ideally chosen - the shots were varied and original: there were group photos, individual photos and portraits... a great souvenir gift - you never see the time go by...the activity was top-notch - a suggestion of tearooms close to the activity and able to accommodate groups of children for the birthday tea party would be ideal
- a magical moment
Written by Laurence Wolff, 16-10-2023
Superb experience, David was great. My daughter and her friends (13 years old) had an intense and extraordinary time for her birthday. A magnificent and lively shoot, the photographer is full of inventiveness and creativity to make superb photos. All the photos are beautiful, an unforgettable memory... Thank you. I can't recommend it highly enough.
–
Written by Laurence W, 15-10-2023
We were delighted with our shoot with David. He's extraordinary and a real peach. The girls loved it. The photos are sublime. David is very professional.
–
Written by Anne-Laure k, 15-10-2023
The 5 17-year-olds all had a great time with David. Both boys and girls quickly got into the game, and even though they're all very shy, they let themselves go by following David's instructions! When my daughter saw the photos, she was repeating "great" every two seconds, and the other 4 young people really loved them too. Thank you so much!
- .
Written by Hélène, 04-07-2023
In David, I met a magician who enchanted the 2 hours my daughter and her 5 friends spent together. His art of staging is absolute, and he masters to perfection the occupation of space and the timing necessary for the realization of his photos, sometimes in record time. He immediately understood the synergy of this group of 15-year-old girls and knew how to draw out all its beauty, with great finesse, simplicity and closeness. He's a good listener, full of incredible ideas, and gives the feeling of being unique. His camera reveals every member of the group, and the group itself. Thank you David, parents and children were amazed by your work. I'd also like to thank the company for its responsiveness and professionalism.
- EXCEPTIONAL
Written by Helene Dibango , 04-07-2023
Hello, In David I met a magician who enchanted the two hours my daughter and her 5 friends spent together.
- Great photo shoot!!!
Written by Julie Blumberg, 04-07-2023
A successful birthday thanks to the photographer. Michel put them at ease and they had a lot of fun. We received the photos quickly, great memories to share. I highly recommend him!
–
Written by Julie B, 28-06-2023
The session took place yesterday. Everything went very well, my daughter and her friends loved it. Michel put them at ease and made them look their best. It was a great time, thanks to him.
- A great time... and wonderful photos!
Written by Lulu, on 06-25-2023
A lovely morning with David, our photographer, to celebrate our daughter's 12th birthday with her friends. They had a lot of fun taking the original breaks. The result is magnificent. The photos are beautiful, and the girls and all the parents are unanimous. David even rushed to process all the photos after the session so that we could receive them before the end of the birthday day and the girls could view them together. Great!
- Great afternoon, thanks David!
Written by Tali SZWEBEL , 20-06-2023
We had a wonderful afternoon at the photo shoot for my 11-year-old daughter's birthday. David was so patient and kind! The photos are great! Thank you so much!
- Great moment
Written by Regis Chancel, on 27-05-2023
Professional and pleasant. Nice exchange with photographer, nice visit, available. Good quality photos quickly rendered. An unforgettable experience.
- A collector's moment!
Written by Camille , on 28-01-2023
The idea of a photo shoot to immortalize a friendship in the most beautiful city in the world (of course) was well seen! The photographer walked the girls around the Montmartre area, having in mind the views, the atmosphere, which would be great to take the pictures. An excellent afternoon and beautiful photos in memory!
–
Written by Laetitia B, on 17-01-2023
I went through your services for my daughter's birthday by taking the "birthday shoot" with Ari Bafalouka. They were a group of 8 girls of 11-12 years old, they loved the session and are delighted with the time spent together under the guidance of Ari. Thanks to him for his professionalism, his patience (because not always easy with groups of girlfriends) and his reactivity for sending the pictures. It was a beautiful birthday party. I thank you all.
- Birthday shoot for 13 year old boys
Written by Maud Dumon, on 08-12-2022
The shooting was a wonderful moment for the boys who had a lot of fun and the pictures are beautiful ++. The parents are delighted to have memories of this beautiful afternoon. Thank you very much and congratulations to David the photographer!
- Great service! The children had a great time with the photographer who was pleasant and dynamic. They enjoyed playing the models and doing the actions requested for the photos.
Written by Meryl Dourneau on 12-07-2022
Everything went well, from the reservation to the reception of the photos. Nothing to say about the service!
- 13 years birthday
Written by JuliaA, on 29-06-2022
10 girls had a great time with Ari for a birthday shoot at the Louvre Rivoli. The pictures are great. Everyone is happy. Thank you.
- GREAT SHOOTING !
Written by SABINE LAMAZOU, on 23-06-2022
Great experience! The girls had a great time and a great afternoon! many thanks to the photographer
- Great experience
Written by Solange Jung-Hamoudé, 14-06-2022
For my daughter's 12th birthday, Michel Planson did a Birthday Shooting. Everything was perfect: kindness, professionalism, timing. The photos are superb and the children were delighted! I recommend him!
- Just perfect
Written by Berangere Jessin, 16-05-2022
David, our photographer, was wonderful and very attentive. The children had an unforgettable day and are delighted with the photos. I already have several parents who have asked me for the contact information of the site to have unforgettable memories. Thank you David
Reply from FamilinParis
Written by
Thank you for this very nice message. We will be happy to organize this shooting for your child's friends
- BIRTHDAY SHOOTING IN PARIS TOP !!!!!
Written by Viviane Lignereux, 13-05-2022
Very good experience: my daughter and her friends loved this birthday photo shoot in Paris Ari, the photographer was very good in his advice, chose the best places to make this day a great memory Photos received by file the next morning. I recommend 100% Very easy booking process, short response time
- Great memories!
Written by Celine, 26-04-2022
I am so glad I chose this animation for my daughter's birthday (10 years old). They were 3 girls and 2 boys. I thought the boys would get bored quickly, but not at all. During 1h30, they all took to the game! Thanks especially to David the photographer for this great morning! He knew how to manage them, to captivate them... The photos are very successful. Thank you very much.
- Perfect
Written by Coralie CHENE, on 22-04-2022
The birthday shoot was a success for our daughter and her friends. Our teens had a lot of fun during the session, and enjoyed the Parisian walk. Ari their photographer was very professional and very nice to them. In short, we recommend this service with our eyes closed!
- Very good! Very good moment
Written by Marie Petitcuénot, on 15-04-2022
The photographer Michel was very attentive and had great ideas. My daughter who celebrated her 13th birthday with her friends was delighted!
- An enchanted afternoon
Written by Corinne Guibard, 14-04-2022
We loved this end of morning dedicated to the discovery of the Comédie Française and the Louvre. Our photographer-guide was very flexible in adapting his availability to the weather, allowing us to enjoy a sunny moment. Everything was perfect, from the reservation to the first contact by email and phone to the realization of the photos shared the same evening. Michel allowed our daughter and her best friend to discover Paris differently. We are delighted with the photos taken and the photographic advice given to our daughter equipped with her own camera. To be recommended and to be done again!
- Very nice birthday with friends
Written by Bicia, on 01-04-2022
I recommend 100% for this service which made my daughter and her friends very happy. Michel was adorable and put everyone at ease from the beginning. Very nice ride under a beautiful sun, great pictures sent the same evening for a first look. A very nice birthday idea for pre-teens!
- Nice moment!
Written by Fabienne E, on 13-02-2022
We had a great time with Ari. The photos are beautiful and of very high quality. We received them very quickly. Our daughter and her friends not only had their picture taken but also had a walk in a very nice area. We highly recommend this activity: you won't be disappointed! ????
- Very nice photo shoot in Paris
Written by Servane Guiho, on 13-01-2022
Ari was very professional, friendly and accommodating. My daughter and her friends were delighted and the pictures are beautiful!
- Excellent memories/ top performance
Written by Nicolas Richard, on 04-01-2022
Great welcome and care by David the photographer. Excellent staging during the course. The photos are of very good quality and sent very quickly. Our girls were delighted with the experience with their friends!
- GREAT BIRTHDAY MEMORIES
Written by sylvie Branche, on 21-07-2021
A big thank you to David Law who was at the top. VERY PRO, with the listening of the children. We have very beautiful photos which encouraged us to realize a photo album. To recommend!!!
- Very nice
Written by Agnès Fenech, on 22-06-2021
Great time spent with Ari, who arrived very on time for the appointment, showed great flexibility and kindness. We had a great photo tour, the teens loved it and appreciated Ari who guided them through the poses with tact and kindness. Thank you Ari!
---
Discover our other birthday packages in Paris