WE LOVE : a cheerful and dynamic show about Santa Claus and his elves
DATE:  until December 30, 2023
AGE : for ages 3 to 12
RATE from 9.95€
DURATION : 1h15
LOCATION: Mathurins Theater (Paris 8th)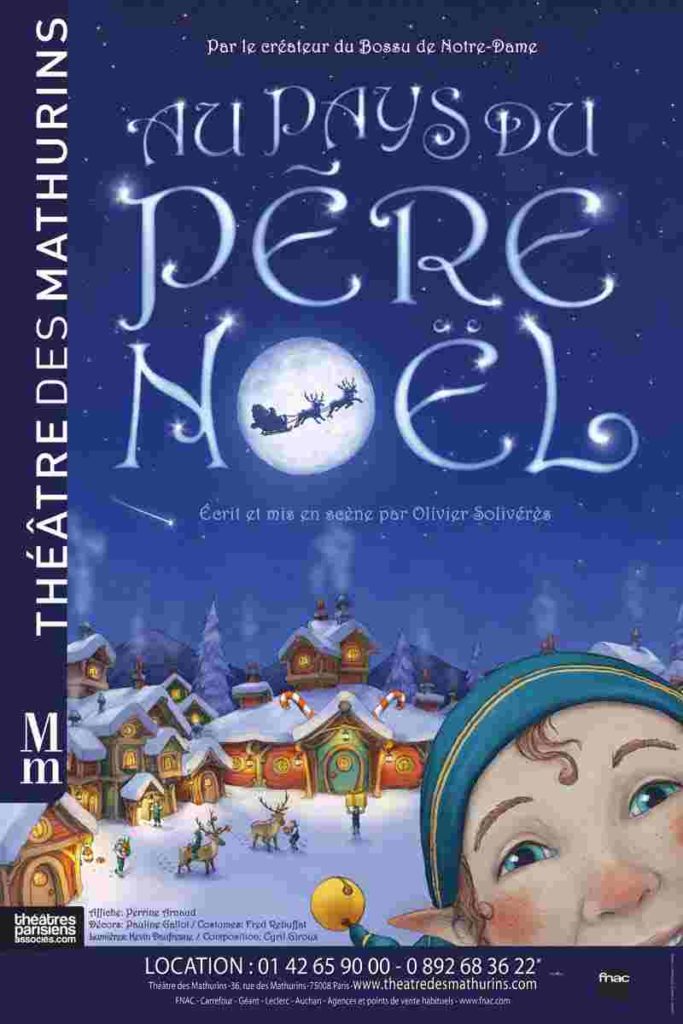 "Au Pays du Père Noël", the joyful Christmas show
Resumption of last year's great success.
This "Land of Santa Claus" is a funny, cheerful, lively play in which the children participate enthusiastically.
This year, and for the very first time, Santa Claus welcomes you to his home: at the North Pole!
With the help of his goblins, he'll reveal all his secrets to you...
Find out where your wish list comes from, how the elves make your toys, how Santa Claus manages to bring you all your presents without ever waking you up...
A major problem happened this Christmas: the Snow Queen informs you that the snow will not fall this year... We must find a solution or the magic of Christmas may disappear... forever.
Christmas shows for children