Two Gothic jewels in Paris
(Free for under 18 and under 26 years old EU residents)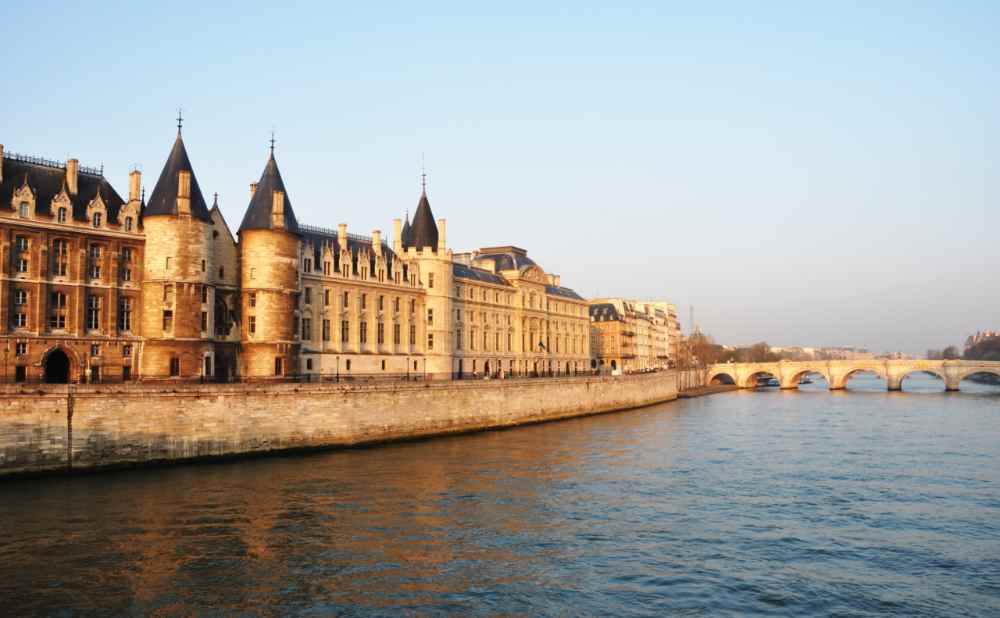 Concierge
Continue the visit with the visit of the Conciergerie.The Sainte-Chapelle of the Palais de la Cité is the only remaining vestige of the
It's a former prison, now revolutionary court and Marie Antoinette prison
At the Conciergerie, the old revolutionary cells have been reconstructed with wax figures, which makes the circuit very suggestive .
We can see Marie Antoinette's reconstructed cell in particular.
Don't miss the mini-video on the 1st floor summarizing the main episodes of the French Revolution.
To prepare the visit with young children, download the discovery tour
The Sainte-Chapelle
The Holy Chapel is a jewel of the gothic radiant, built by Saint Louis in the heart of the Palais de la Cité
It is located right next to the Conciergerie, in the Courthouse.
It is distinguished by the elegance of its architecturewith the almost total removal of the walls in the upper chapel and the presence of its 1113 immense stained glass windows
Go preferably when the weather is good (it's when the sun shines through the stained glass that the magic happens) and above all BOOK or go early in the morning!
To prepare the visit with young children, download the discovery tour.
Good plan, save by buying 2 attractions at the same time
Separate tickets for the Conciergerie or Sainte-Chapelle
What to do with your family in the Notre-Dame district?
Parisian museums to visit with your family