Exceptional animations in the courtyard of the invalids
December 10 and 11, 2022
FREE
WE LOVE : free and original historical and family show
AGE : for all
DATE December 10 and 11, 2022 from 10am to 6pm
PLACE Museum of the Army ? Invalides (Paris 7ème)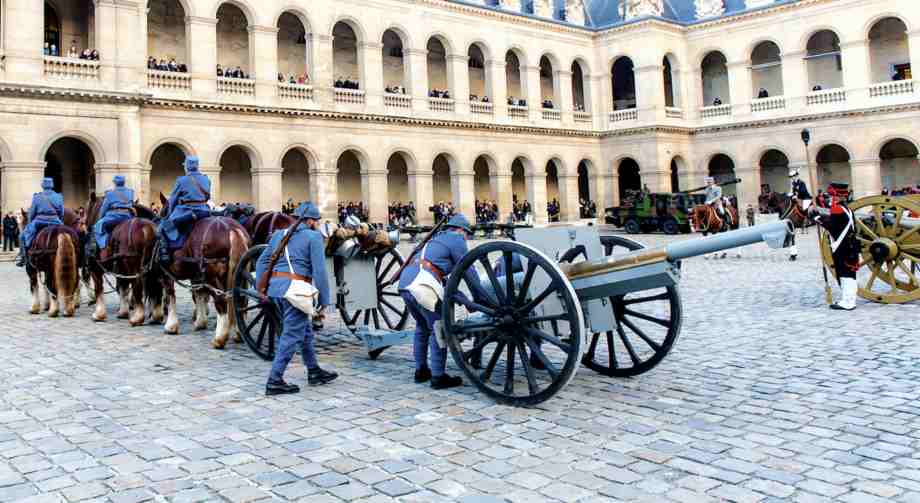 Saint Barbara's Day at the Army Museum: a free and original family event
As every year the museum of the Army in collaboration with the Artillery School of Draguignan and its brass band celebrates the feast of Saint Barbara which is the feast of the artillerymen.
On the occasion of Saint Barbara's Day, the Musée des Invalides is offering a weekend to discover the museum's artillery collections free of charge, with brass bands and demonstrations
Small reminder: Saint Barbara is the Patron Saint of fireworks, gunners, artillerymen, miners and firemen. Saint Barbara conjures up thunder, lightning, and all accidents linked to the explosion of gunpowder.
To celebrate the feast of Saint Barbara, the courtyard of the Invalides is the scene of a free historical show, family around the artillery.
It is a festive weekend mixing performances, reenactments and presentation of military equipment.
Specialists from the artillery regiments retrace the evolution of the artillery from the First Empire to the present day to the sound of the Draguignan Military School band.
It's a free and exceptional animation for the general public.
Children accompanied by adults are invited to meet the actors of the event. They are encouraged to answer the questions in a booklet - games given free on site.
Timetable of the "Saint Barbara's Day at the Invalides":
Starting at 2:30 pm on December 10 and 11, 2022
Around 2:30 pm: brass band
Around 3pm: artillery demonstrations by soldiers in period costume
Around 3:30 pm: cannon fire
From 15:45: time for discussion with the actors of the event
OTHER IDEAS IN THE NEIGHBORHOOD :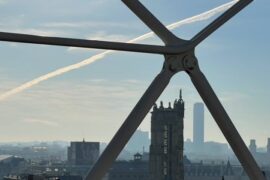 Where to go to enjoy the most beautiful views of Paris? We have...