WE love
: adaptation of the work of Victor Hugo
Age : 
from 6 years
Dates: 
Until March 22nd
Location: 
 Lucernaire Theater (Paris 6th)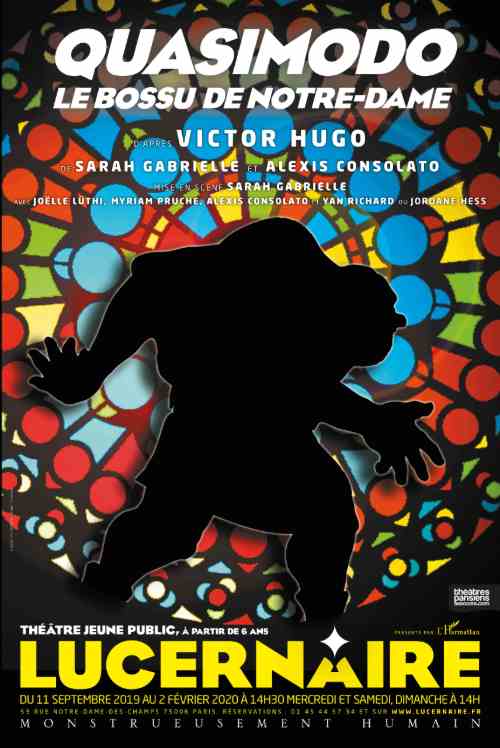 Quasimodo, the hunchback of Notre-Dame: a multidisciplinary show
Victor Hugo child discovers two bodies entwined in an abandoned cell of Notre-Dame de Paris. Guided by his imagination, he will relive with the public the shocking story of the deformed Quasimodo and the magnificent Bohemian Esmeralda.
A multidisciplinary show with music inspired from around the world, a sword-to-stick fight, a sign language scene, dance moments and magic.
The objective of the company is to offer shows in which genres (theater, music, singing, dance) mingle and offer a possibility of original and plural readings, for both the young audience and the general public.
A show of 1 hour.