Inexpensive, simple and very popular with children.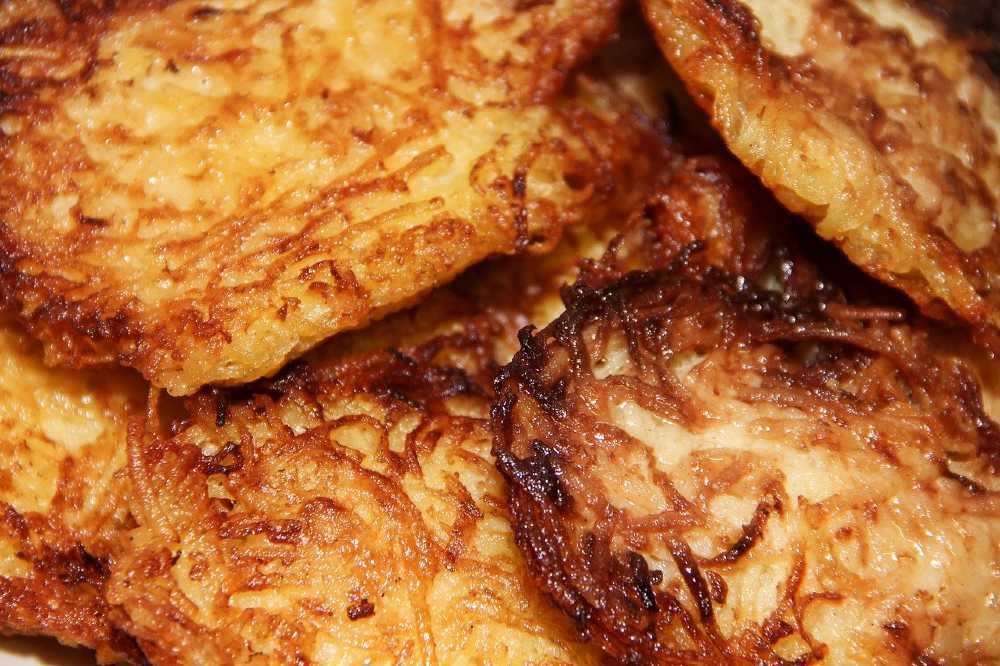 It is a great classic of Swiss cuisine, a simple and economical dish. Perfect for an evening meal (children love it) to be served with a green salad or grated carrots or to accompany meat for lunch.
INGREDIENTS (for 4 people):
4 mealy potatoes (agria or bintje)
1 tablespoon flour
1 tablespoon of neutral oil
2 eggs
1 onion
2 pinches of salt and pepper
THE RECEIPT
Peel the potatoes and grate them. Squeeze the potatoes between your hands to squeeze out as much juice as possible.
Peel the onion and slice it finely
Mix the potatoes, the onions and add the eggs and theflour for consistency. Season with salt and pepper.
Heat a little oil in a large frying pan.
Using a large spoon, place several heaps in the pan. Flatten them to obtain a patty.
Turn the patties over several times for even cooking
When they are golden and coloured (but soft in the centre), place them on a paper towel and serve with a green salad.
TIPS:
1 - You can add small bacon in the preparation. Or chopped parsley
2 - Prepare them in advance. You can reheat them in the pan at the last moment (not in the microwave, they would all become soft).
3 - A Roast (or roesti) on horseback: for a more complete dish, serve them with a fried egg on top.
4 - Prefer organic potatoes
5 - Some recipes recommend pre-cooking the potatoes (they must be firm through and through).
OTHER RECIPE IDEAS, TOP TO DO WITH CHILDREN :