One of the world's largest collections of modern art from the 20th and 21st centuries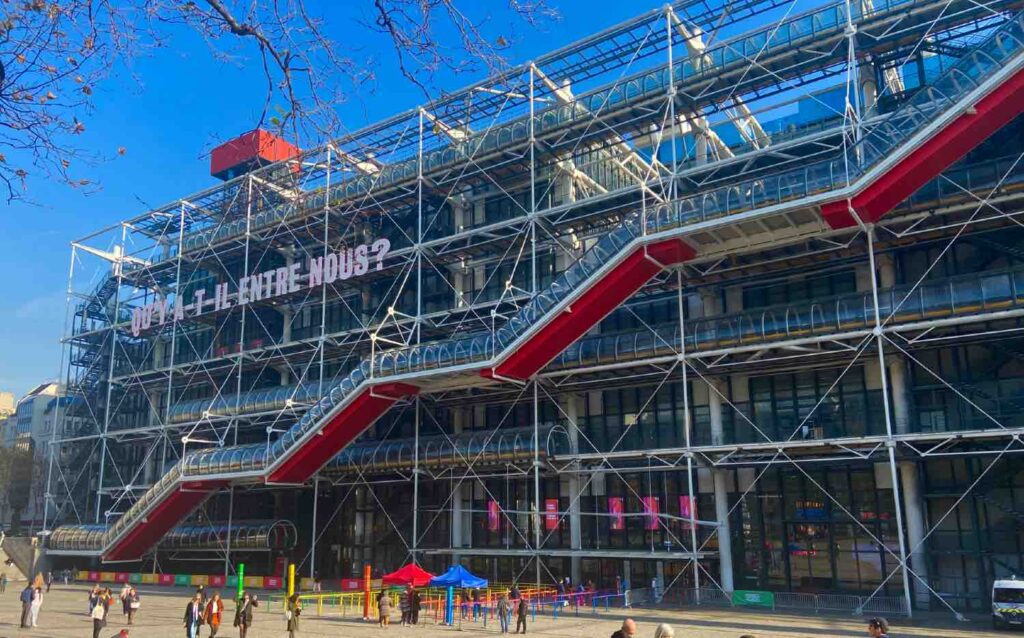 The artists and works of the Centre Pompidou
The permanent collections are located on the 4th floor of the museum: Matisse, Braque, Delaunay, Georges Rouault, Picasso, Fernand Léger, Vassily Kandinsky, Franti?ek Kupka, André Breton, Alberto Giacometti, Jean Dubuffet?
It is one of the world's largest collections of modern art from the 20th and 21st centuries.
Temporary exhibitions are presented on the 6th floor of the museum (a ticket is required for temporary exhibitions)
Do not hesitate to take the audioguide which proposes a route for 6-12 years old.
Our family guided tours at the Centre Pompidou
---
Ticket for the Centre Pompidou (excluding temporary exhibitions). Free for under 18 and under 26 years old EU residents

Nocturnes on Thursdays until 11 pm (floor 6 of the temporary exhibitions)
The family corner (from 2 years old, but also for older children)
For teens: Studio 13/16
A free space dedicated to young people

Wednesday, Saturday, Sunday and every day during school vacations
With the family, in the Halles district