- Theater -
Romeo and Juliet in a very original version
Choose your ideal distribution!
For all, from 8 years old
Romeo and Juliet
WE love : a very original and modern version which will touch the young public
Age : for all from 8 years old
Date :

until April 16, 2023

Timetable: Tuesday to Saturday at 6:30 pm; Sunday at 3 pm
Duration: 1h05
Location: Théâtre du Lucernaire (Paris 6e)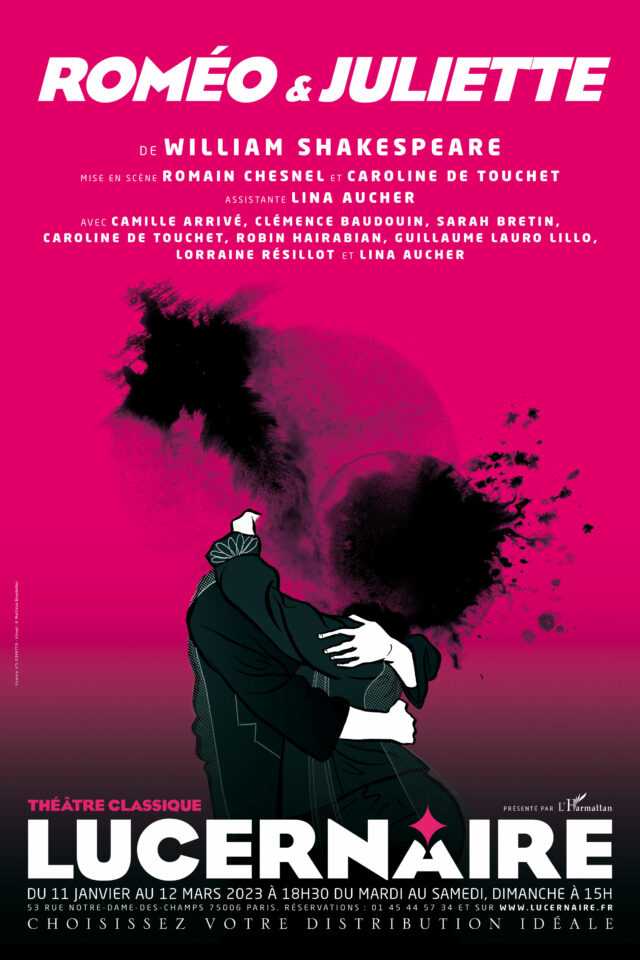 Which actor will play which role? It's your choice, and write your own version of this love story
Romeo and Juliet is a world-famous play, probably the most famous one, in which love is at the center. It has been adapted in many ways since its creation in 1597
Romeo loves Juliet who loves Romeo, but the hatred of their two families is opposed to this union in life to leave them only the choice to be eternally in death
This is a decidedly different version of Romeo and Juliet proposed by the Compagnie Raymond Acquaviva at the Théâtre Le Lucernaire
In this brand new version of this drama, the audience has the opportunity to choose the characters to be played by the actorswithout distinction of gender or physique, thus giving love the central place it deserves in its universality
Each performance is unique, it is the discovery of a new couple, decided by the public. 5040 possible combinations of show
Free seating
We advise you to arrive about 20 minutes before the start of the performance so that you can be seated at the place of your choice
Find the list of our reviews
- A fabulous moment
Written by Sarah Rossoni on 17-04-2023
An excellent play and fantastic acting! A big bravo to all the actors
- Bluffing
Written by SYLVIE , on 12-04-2023
original concept of the audience choosing the actors' roles Shake up your thoughts Dynamic team Bluffing actors My 8 and 14 year old children loved it
- A very surprising adaptation of Romeo and Juliet.
Written by Francine Mao, 03-03-2023
I would highly recommend this piece.
- Bravo! What a dynamism!!!
Written by mar Jeanjacques, on 27-02-2023
We had a blast!!! I was with my two kids 7 and 10 who were captivated! Super troop!!! Bravo!
- Original and very well done!
Written by Leïla L. on 13-02-2023
The actors are excellent and perfectly master a role (text, placement on the stage...) which can however change at each performance! A lot of energy tinged with a bit of humor, it's a nice mix! Small reservation : Romeo and Juliet were, in my opinion, kissing too much on stage. My daughters, young teenagers, who accompanied me (show from 12 years old) noticed it. It did not bring anything to the show in our opinion...
- original
Written by esther Morere, 01-02-2023
It was a great time with my kids and I highly recommend this play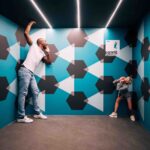 BOOK ON LOVE: the most offbeat family experiences - Your photos will...