- Theater -
From 6 years old
Until April 9, 2023
WE love : an original, literary and hilarious police comedy in a zany setting
Age: from 6 years old
Date :

until April 9, 2023

Timetable: Wednesdays and Saturdays at 2:30 p.m. and Sundays at 2 p.m. - Every day during school vacations (except Mondays) at 2:30 p.m. and Sundays at 2 p.m.
Duration: 1 hour
Location: Théâtre du Lucernaire (Paris 6e)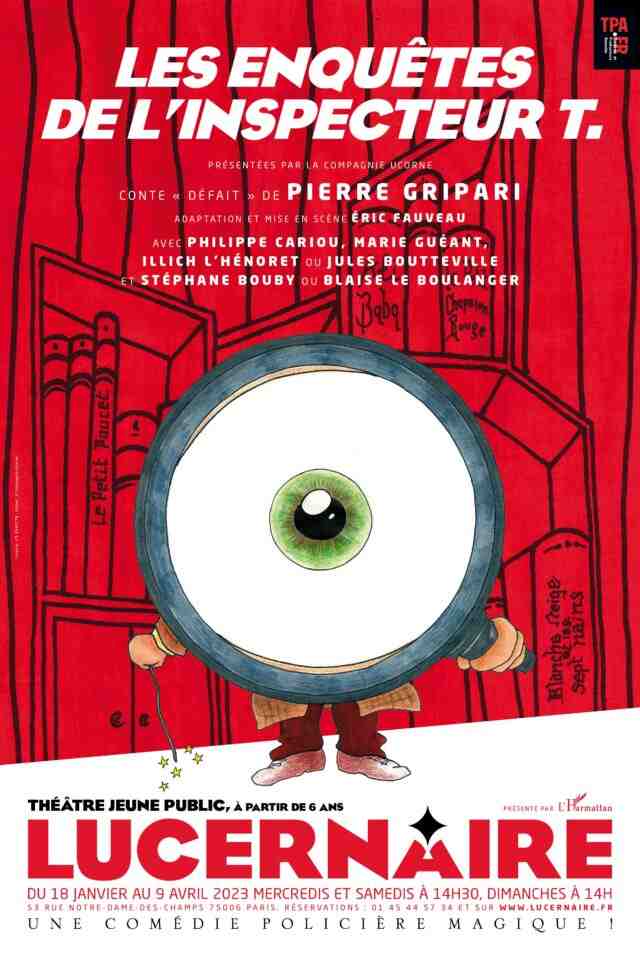 "Investigations, shadowing, flair and discretion"? this is the motto of Inspector T.? or almost!
Inspector T is very clumsy and his intervention will cause funny and burlesque situations in the universe of the fables of our childhood.
Assisted by the Magic Mirror, Inspector T will help the Big Bad Wolf, Prince Charming, or even the Bad Queen of Snow White ... to find their stories and their book partners. Inspector T. will, all fairy tale, make, unmake and remake the tales of our youth.
His meeting with the imaginary characters of our childhood tales will cause unexpected twists and turns
The tales get tangled up and the heroes find themselves thrown into other stories. Will they succeed in putting the logic of their adventures back in order?
A burlesque adaptation of Pierre Gripari's "Unravelled Tale"?
A zany staging
An original and humorous show
Free seating
We advise you to arrive about 20 minutes before the start of the performance so that you can be seated at the place of your choice
Find the list of our reviews
No opinion for the moment.
Ideas for outings with 7-12 year olds in Paris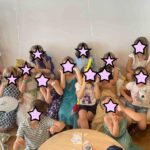 Poppy is a living space of about 50m2 that can be privatized for birthdays....