- Theater -
From 6 years
Until September 3, 2023
WE love : an original, literary and hilarious police comedy in a zany setting
Age : from 6 years old
Date :

until September 3, 2023

Timetable: Wednesdays and Saturdays at 2:30 pm and Sundays at 2 pm until April 3 / Wednesdays and Saturdays at 3 pm and Sundays at 11 am starting May 24
Duration: 1 hour
Location: Théâtre du Lucernaire (Paris 6e)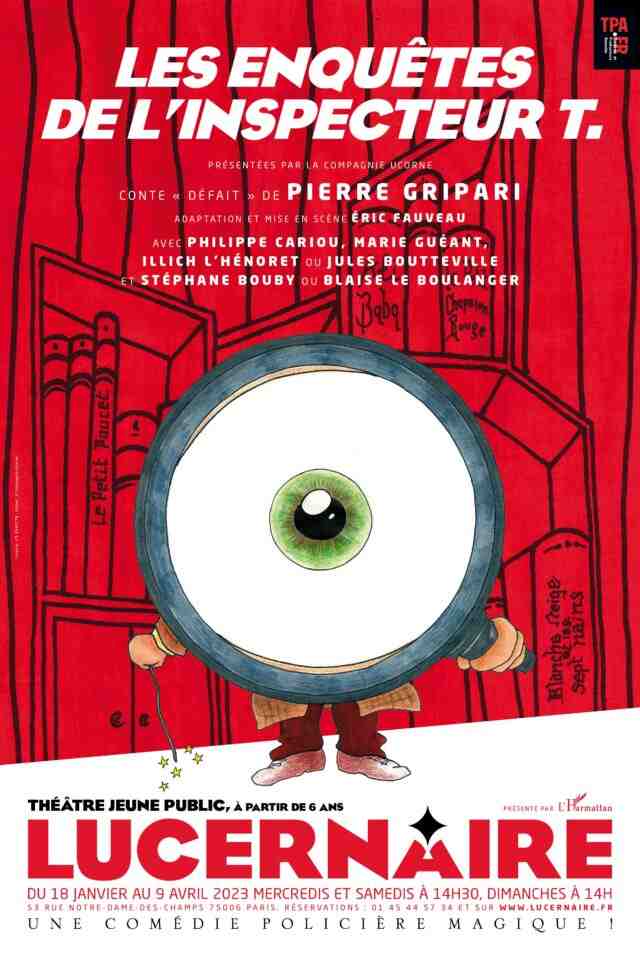 "Investigations, shadowing, flair and discretion" is the motto of Inspector T. ... or almost!
Inspector T is very clumsy and his intervention will cause funny and burlesque situations in the universe of the fables of our childhood.
Assisted by the Magic Mirror, Inspector T will help the Big Bad Wolf, Prince Charming, or even the Bad Queen of Snow White ... to find their stories and their book partners. Inspector T. will, like a fairy tale, make, unmake and remake the tales of our youth
His meeting with the imaginary characters of our childhood tales will cause unexpected twists and turns
The tales become entangled and the heroes are thrown into other stories. Will they manage to put the logic of their adventures back in order?
A burlesque adaptation of Pierre Gripari's "Unravelled Tale"...
A zany staging
An original and humorous show
Free seating
We advise you to arrive about 20 minutes before the start of the performance so that you can be seated at the place of your choice
Press reviews:
The actors interpret with humour this burlesque adaptation of Pierre Gripari's "undone" tale... We love it! TELEMA
An hour of laughter and magic that will delight children and their families. PUBLIK'ART
Humor, misunderstandings and twists and turns are there for the pleasure of young and old alike. WHAT TO DO IN PARIS
A great show! Between the neat decor, the nice costumes, the zany staging and the lighting effects: all the ingredients are gathered for a captivating show. L'INFOTOUTCOURT.COM
Find the list of our reviews
- I love this great play
Written by Aurore M, on 08-04-2023
A great time with 7 year olds, but even as an adult, this show is great! Everything is relevant, the humor, the staging, it's fun, not too long, not too short, run to see this play 🙂
- Show to see absolutely
Written by Marc HEBERT, 16-03-2023
A very successful show, the staging is a real pleasure to watch especially with the actors who played the roles exceptionally well. We went with two children of 6 and 8 years old who laughed a lot.... (us too) It has to see absolutely to spend an excellent moment between family! Bravo to the artist for this moment !!!!!
- Great!
Written by laurence Cabane, on 10-03-2023
I recommend +++.
- very good show
Written by Laurène Berthelemy, 06-03-2023
very original story, actors at the top the children do not hesitate to participate / challenge! very good moment
- Great!
Written by Jessica and Enola, on 01-03-2023
The play is superb, the actors are great! A good family moment, everyone is delighted, young and old! Laughter guaranteed! I will go back! Thanks to all the actors!
Ideas for outings with 7-12 year olds in Paris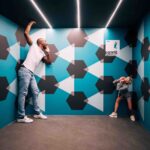 BOOK ON LOVE: the most offbeat family experiences - Your photos will...