WE love : The exhibition brings together masterpieces of Picasso
Age : for all, from 7 years old thanks to the audioguide junior
Duration: until January 13, 2019
Location: Picasso Museum (Paris 4th)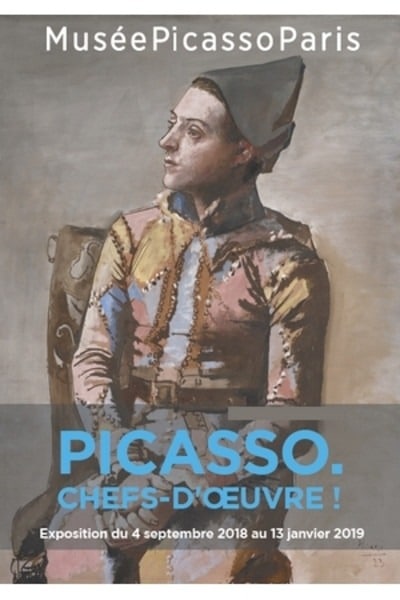 PICASSO, MASTERPIECES ! the exceptional exhibition of the Picasso museum
The exhibition "Picasso, masterpieces" brings together masterpieces by Picasso and questions the meaning that Picasso gave to the concept of masterpiece. On the occasion of this exhibition, some paintings are presented in Paris for the first time. Thanks to exceptional loans, masterpieces from all over the world interact with those of the Picasso Museum.
PICASSO, MASTERPIECES ! the exhibition adapted to children from 7 years old:
This exhibition is an opportunity for children to discover major works of Picasso with simple explanations and adapted for them. We recommend the junior audioguide. The Picasso Museum offers special tours for children:
🧡 THE FAMILY TOUR "Masterpiece in Chief!"
for children over 6 years old
Duration: 1h30
It is a question of helping the lecturer find over the rooms the most famous works
Every Sunday at 11am (except the first Sunday of the month) and every Thursday during the All Saints' and Christmas vacations
🧡 THE GUIDED TOUR YOUNG PEOPLE "Portrait Hunt!"
for children between 7 and 11 years old
Visit for children without parents
Duration: 1 hour
a lecturer guides the children in the exhibition and presents the portraits made by Picasso
who are these characters? models ? friends ? his family ?
Every Sunday (except the first Sunday of the month) and some other days during the All Saints' and Christmas vacations