- A photo exhibition -
Roof of the Grande Arche de La Défense
Until November 30, 2022
Free for children under 3 years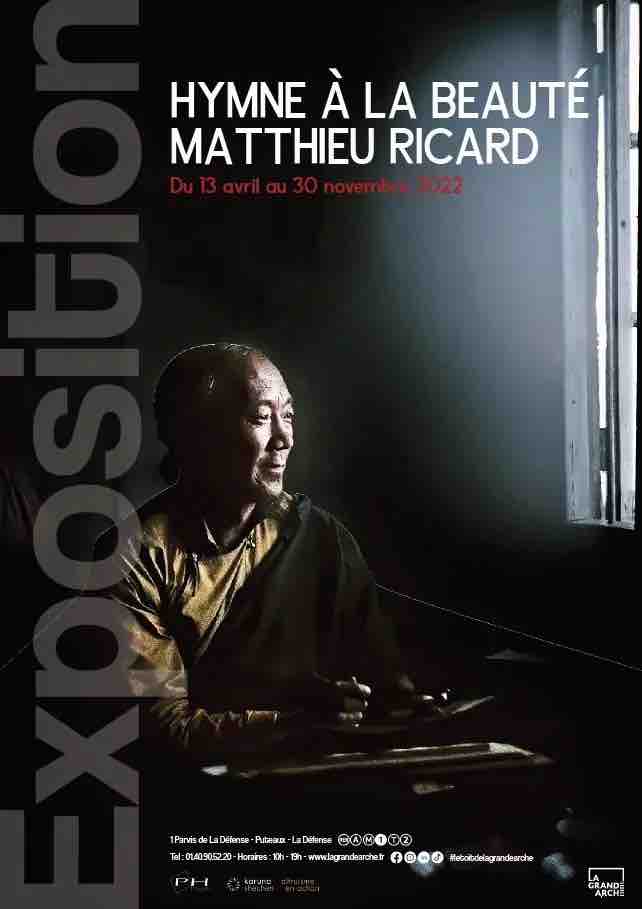 Exhibition "Matthieu Ricard - Hymn to beauty
An original reading of Matthieu Ricard's photographs.
A benevolent look at our being and the world around us
150 photographs by Matthieu Ricard, including a series of portraits and wild landscapes
This exhibition shows the beauty that surrounds us with the always benevolent glance of Matthieu Ricard
WE love The entirety of his royalties (lectures and photographs) are donated to the humanitarian association Karuna-Shechen, which helps more than 400,000 people each year in Nepal, India and Tibet in the areas of education, health and social services.
Practical information
Date until November 2022
schedule Every day from 10am to 7pm
Attention: the exhibition is closed on June 8, 14, 15, 27 and 28, 2022
Exceptionally, the site will open at 1pm on June 16 and 29
Free for children under 3 years old
The 360° view from the Grande Arche de La Défense
Access to the 1000m2 terrace on the roof of the Grande Arche de la Défense
110 m above the ground, a 100 m long promenade bridge crosses the building in the continuity of the historical axis: a unique 360° view of the Greater Paris area and Paris.
You will be able to discover among other things the Louvre, the Arc de Triomphe, the Eiffel Tower, the Montparnasse Tower, the Fondation Vuitton, the Mont Valérien...
Ticket valid for the exhibition and for the 360° view
---
Exhibitions to see in Paris