Extension to September 24, 2023
At the Maillol Museum (in the 7th district)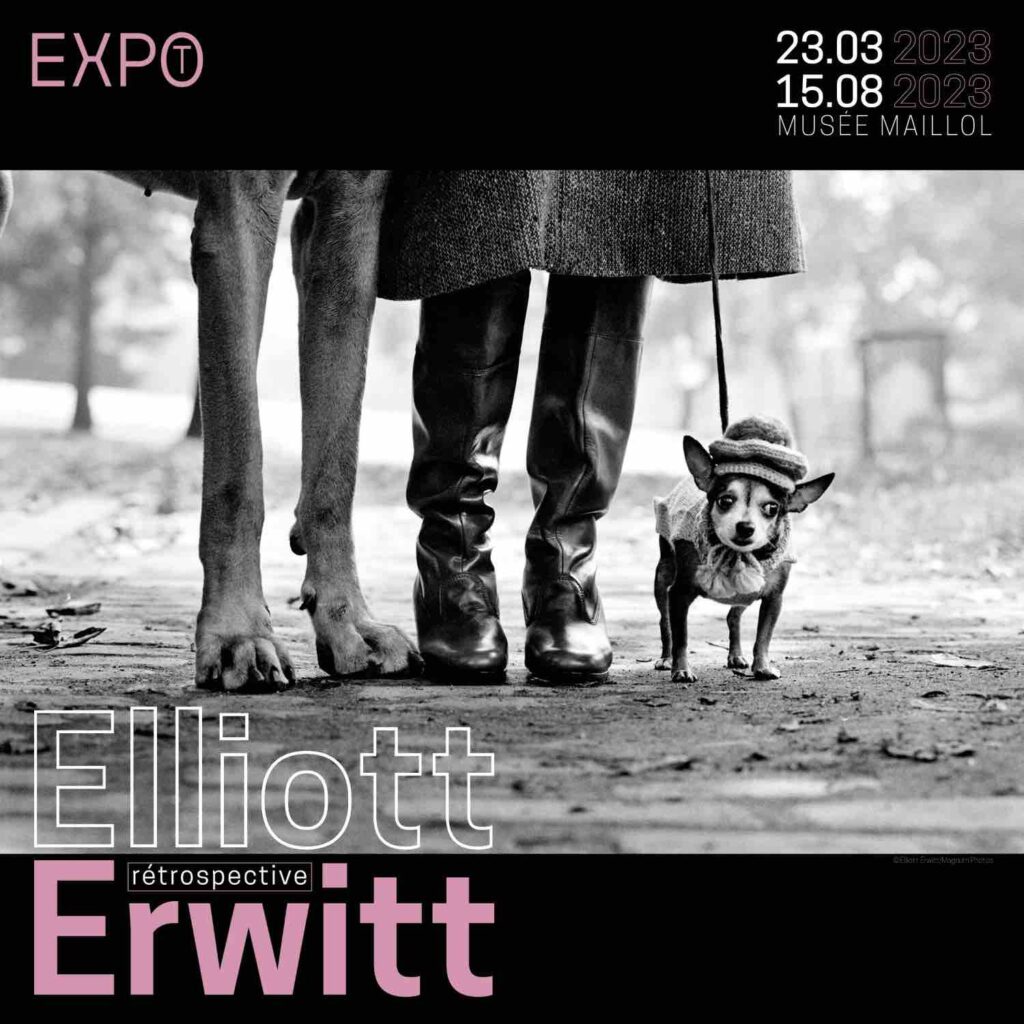 For who : for all
When extension to September 24, 2023
Where : at the Maillol Museum (7e)
Days of operation: all public holidays, including August 15
schedule Every day from 10:30 am to 6:30 pm
Nocturne Wednesday until 10pm
Visit time : at least 1 hour
To Know : booking a ticket online is recommended and guarantees entry
A great fresco full of tenderness, humor and mischief to be enjoyed by the whole family: laughter guaranteed!
We loved this exhibition full of charm and poetry to discover with the family and without moderation.
Elliott Erwitt, portraits of dogs - portraits of humans
Visiting the exhibition at the Maillol Museum is a true recreation ! Because the eye that the photographer Elliott Erwitt of the Magnum agency on the human race is inevitably tender and mischievous
We discover as many portraits of great men that he managed to make smile - from Charles de Gaulle to Che Guevara - than starsLike Marylin Monroe in full ascension, he reveals all the humanity through a gracious and complicit look.
But the most important part the funniest, even comical and which will please the most the children is devoted to dogs in situations with their owners, a subject to which Elliot Erwitt is truly passionate! Dogs: ears erect, wearing a cap, at the racetrack or at the standing on legs as if leaning on a counter! A comical situation that has no equal for to make us burst out laughing! It is even said that the photographer, ready to start his camera, was barking to make the dogs react!
More than 200 works on display, always aesthetic and offbeat, which take us into a zany, offbeat world where childhood is never far away.
The Maillol Museum
The Maillol Museum is a private museum located at 61 rue de Grenelle in the 7ᵉ borough of Paris, close to the Invalides - army museum and the Luxembourg garden or even Tuileries
Created on January 20, 1995 by Dina Vierny, the muse of the sculptor Aristide Maillol(who also posed for Henri MatissePierre Bonnardor Raoul Dufy), the interior of the Maillol Museum was designed by the architect Pierre Devinoy:
On this occasion, he rehabilitated the basement to accommodate the restaurant "Café des Prévert which was the Cabaret "La Fontaine des Quatre-Saisons", opened by the brothers Jacques and Pierre Prévert!
Numerous works by Maillol appear on the floors, as well as a collection of modern art from the XXᵉ century in painting, sculpture and drawing.
With more than 4000m2 of surface, the Maillol Museum is one of the museums that host the great Parisian exhibitions quite accessible to children.
The Maillol museum and its exhibitions which enchanted us
Exhibitions currently or soon in Paris
What to do in Saint-Germain des Prés ?