The musical "Once upon a time"
We like : a crazy musical
Age : from 7 years old
WHEN: until October 31, 2020
DURATION: 1h30
Place : Comédie Saint-Michel (Paris 5th)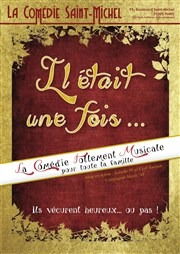 The funny show "Once upon a time
Forget the heroes and wise princesses of fairy tales !
In this show, the heroes are crazy and the stories don't end quite like the tales they are told.
Cinderella is a cheerful and clumsy young girl who will make strange encounters: a shy wolf, a wise king, a crazy fairy and a messenger who loses his memory...
Curious characters lead her to the ball, to the masked ball, ahoy ahoy ... But the very, very wicked witch Perpetua prepares a Machiavellian plan to get rid of Cinderella ... and to take the throne! Plus, she can count on a frosty jack and his cracked mirror... or not!
Quiproquos and twists mad for this musical show, familial and fairy that distracts from the tales of our childhood and runs at 100 miles an hour...
The musical shows on the bill :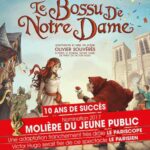 Back in October