- EXHIBITION -
Until January 15, 2024
Musée de l'Orangerie (Paris 1st)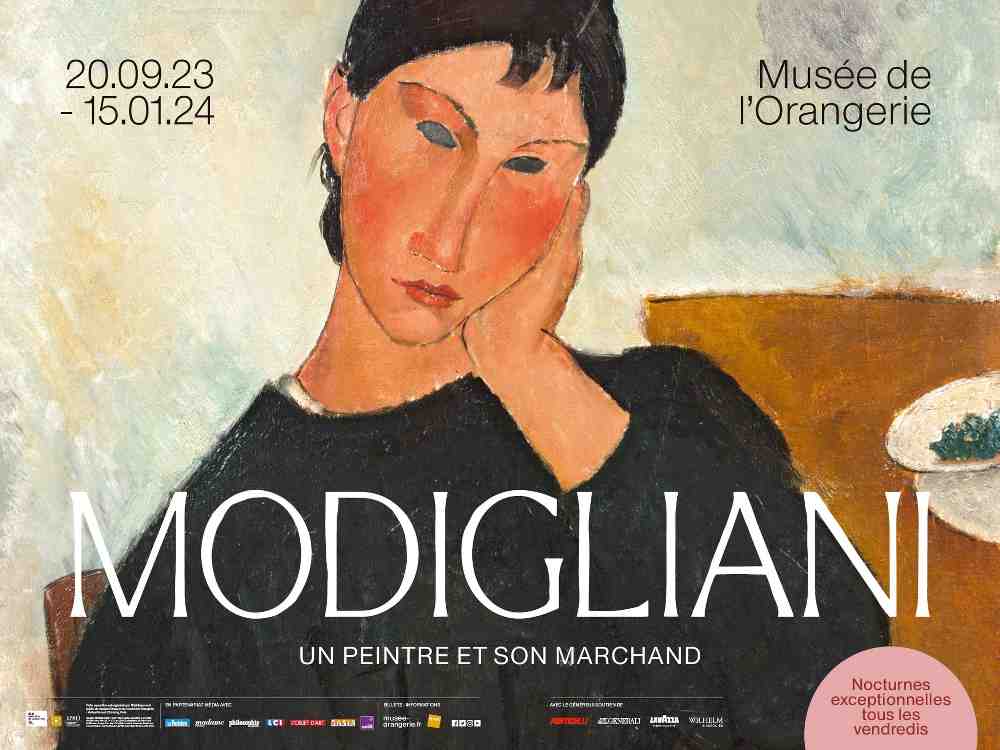 WE LOVE : (re)see Modigliani's work, discover his relationship with his dealer and enjoy one of Paris's finest museums
AGE : from 7 years
DATES until January 15, 2024
HOURS every day (except Tuesday) from 9 am to 6 pm
LOCATION: L'Orangerie (Paris 1st)
DURATION 1 hour minimum
"Amedeo Modigliani. A painter and his dealer"
The exhibition, at Orangerie Museumshows the strength of the relationship between Modigliani, a doomed artist, and his young dealer, Paul Guillaume. What would Modigliani's fate have been without this encounter?
In 1915, Guillaume became Modigliani's dealer. He was only 23, Modigliani 31.
Until Modigliani's death in 1920, their relationship was intense both artistically and amicably, and incredibly fruitful.
Guillaume, a young dealer and exceptional collector of modern art, takes the drug- and alcohol-addicted artist under his wing.
lI encouraged Modigliani to take up painting, whereas when they first met he was more interested in sculpture.
He rented him a studio in Montmartre and made him known in artistic circles.
He bought and sold her works, finally ensuring her a certain stability and material comfort.
Thanks to his connections, notably with Dr. Albert C. Barnes, an American physician and wealthy collector, he brought it international renown.
Our advice: Please book as soon as possible for this exhibition. We think it will be a great success.
The top exhibitions in Paris at the moment