Visit for teens, from 12-13 years old at the Centre Pompidou
In family, college, high school, after-school...
This visit is led by guides specialized in young people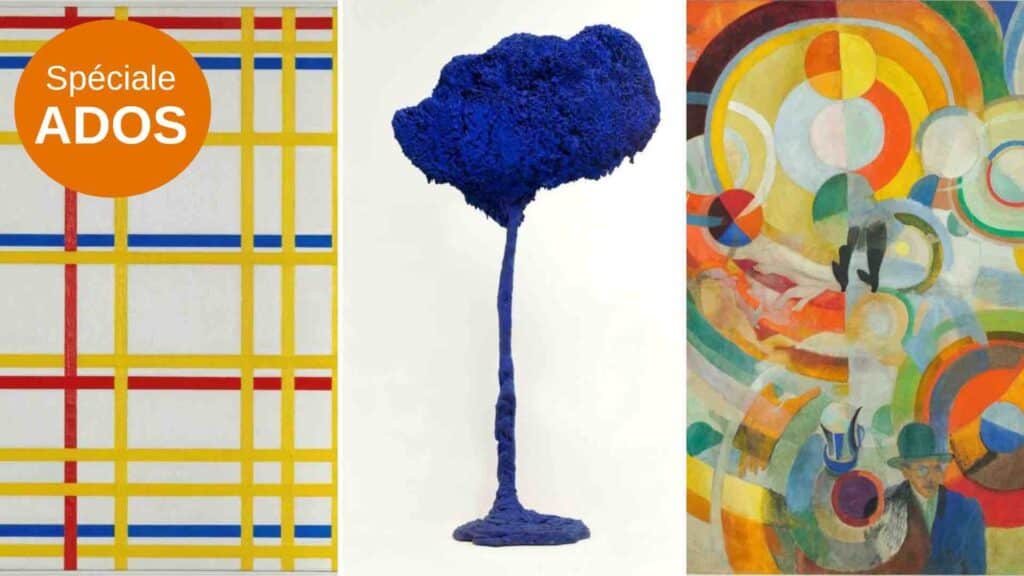 Pitch of the visit "modern art explained to teenagers
Modern art told to teenagers (and their parents or grandparents) during the visit of the permanent collection of the Centre Pompidou (also called Beaubourg)
Dare to innovate, to free oneself from the dogmatic "good taste", to make one's own mark, that's what being modern is all about!
With escalators and pipes exposed in the foreground rather than hidden as always, the Georges Pompidou Center under its false airs of factory is the emblematic window of the Modern Art in Paris.
Our lecturer will first introduce the teens to this strange building... She will then discuss with them the avant-garde movements : fauvism, cubism, surrealismgeometric abstraction, lyric abstraction, dada... then the big names : Matisse, Picasso, Kandinsky, Braque, Mondrian, Pollock, Duchamp, …
Then, as good modern students, we will question everything: the use of colorthe stylistic distortion, the definition of a work of art What makes a good painter ? What is a work of art?
Does it have to be beautiful, well done? what is needed to make a painting: a canvas? brushes? other tools and less conventional ways? Which ones and why?
For 1 hour 30 minutes, your teenagers will go back in time to live like in the time of Picasso and Matisseabout 100 years ago.
Prices and information for the visit "Modern art explained to teenagers
Adult rate : 34€ (including museum admission)
Child rate 17€ (free access to the museum for children)
20 to 22 participants maximum per visit
Duration of the visit : 1h30
Meeting place : at the Centre Pompidou
Visit in French
What to do in the Halles district with teenagers?