2 discovery routes to be done on foot
District : Ile de la Cité and Louvre-Tuileries-Palais Royal
Available in 4-7 years and 8-13 years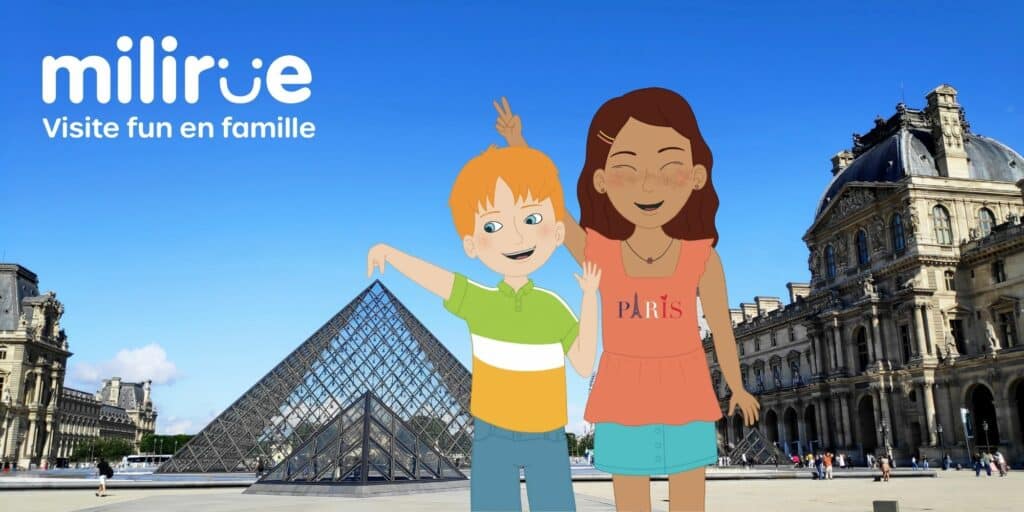 The notebooks exploration Milirue allow to discover Paris while having fun as a family. 2 routes in Paris are proposed in each booklet. There is a version for 4 - 7 years old (for apprentice readers) and another for 8 years old and more. The courses are the same so that you can do them all together regardless of the age of your children. Designed by specialists in pedagogy and based on the experience of many families, these notebooks are really very very well done. Fun, playful and educational.
Milirue booklet prices
Single track version on the Ile de la Cité 9.90 for a Mini or Junior booklet
Double-track version 17.90 for the Mini or Junior booklet, 33? for the Family Duo pack (1 Mini + 1 Junior)
Familin'Paris offer : free shipping (to benefit from the discount,

enter the promo code familinparis21

at the time of purchase)
Once ordered, the books are delivered by mail within 1 to 3 business days.
There is no expiration date
Gift idea Give these exploration books to other parents, for a birthday, a Christmas gift, etc.
The principle of the Milirue notebooks
Thehe idea is to develop children's curiosity during walks in Paris by making them proactive. They become the "mini guides" of the family.
The children prepare the ride at home with fun activities to do before you leave and a podcast
During the walk, following the path of the carne, the children discover the history and the small secrets of Paris thanks to games, challenges and anecdotes
For their part, the parents, havean interactive and geolocalized map which gives additional cultural information through photos, paintings, short videos, .... It also lists the best snack spots of the route!
These books are delivered by mail after ordering online
Each booklet includes game pages, of activities and more information to prepare your visit
A space is provided in the notebooks for to tell and paste his little memories
For parents there are recommendations of places, near the 2 courses
2 districts of Paris to discover with your family with Milirue
The discovery of the Ile de la Cité
Place of departure : square of the Notre-Dame Cathedral and
Place of arrival near the Cathedral.
Points of interest of the walk Notre-Dame de Paris Cathedral, rue de la Huchette, the Saint-Michel fountain, the Holy Chapelthe Palace of Justice, the flower market, the Clock Tower, Place Dauphine, Pont Neuf, the Conciergerie, Quai des Bouquinistes and Rue des Ursins
The monuments are not visited during the walk
The discovery of the Louvre district, Tuileries garden and Palais-Royal
Place of departure Place du Louvre
Place of arrival : in the Galleries of the Palais Royal.
Points of interest of the walk the square courtyard of the Louvre, the Napoleon courtyard, the Triumphal arch, the Tuileries gardens and the Palais-Royal
* Free shipping with the coupon code : familinparis21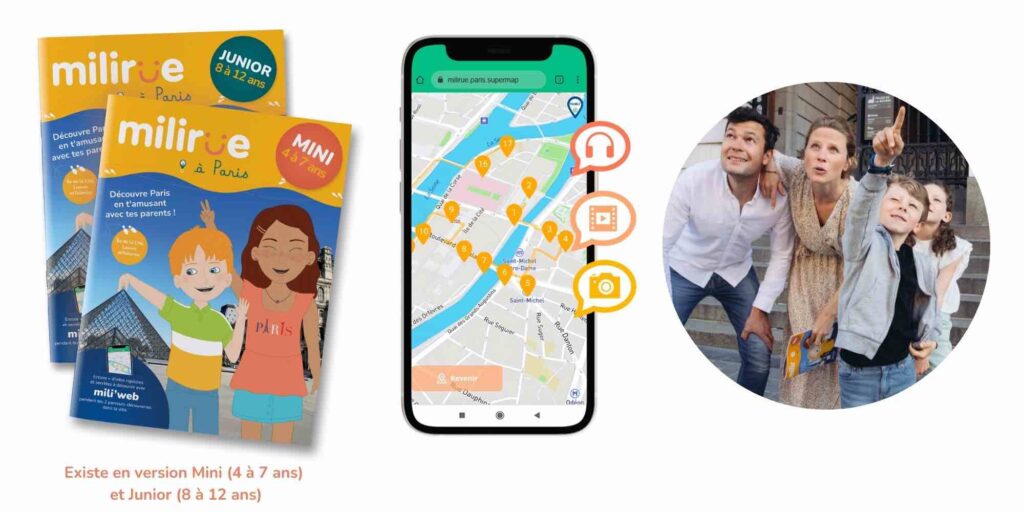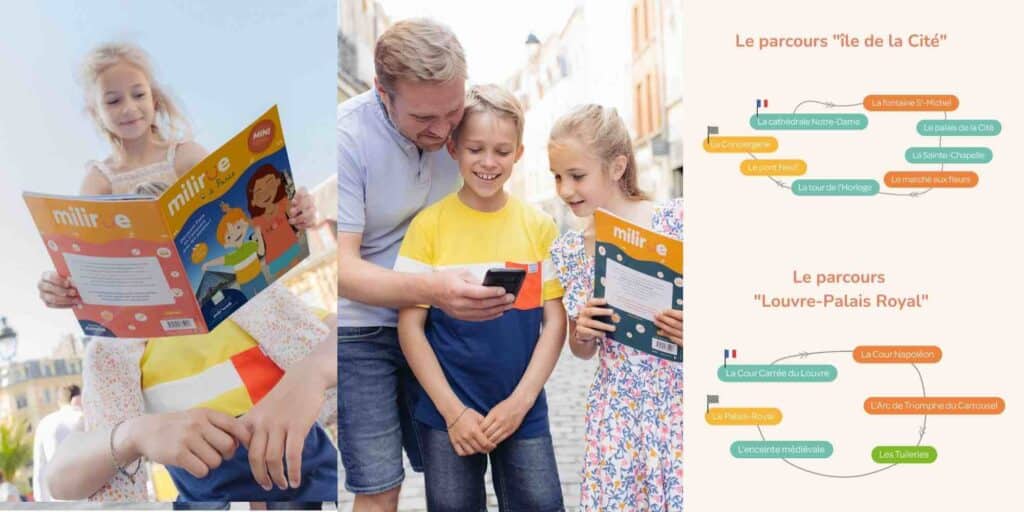 Also nice with children under 12 years old