- Theater -
Christmas show, ideal for 4 - 6 years old
WE LOVE : the joyful staging of the famous Christmas tale by Père Castor
AGE : for 4 - 6 years old
DATE: until January 30, 2022
LOCATION: Lucernaire Theater (Paris 6th)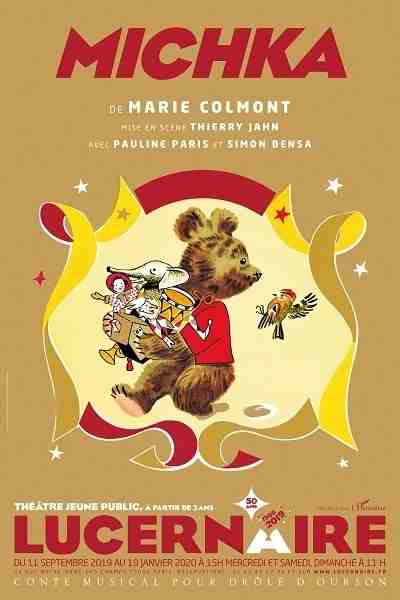 Mishka: adaptation for the theatre of the famous Father Beaver's tale
A cheerful staging with songs from the famous tale.
Revival of the play that was a big hit with the kids the previous season.
Mishka's story is that of a little teddy bear who discovers freedom and wishes he were alive. He hesitates between freedom and self-sacrifice, selfishness and generosity.
This tale asks essential questions that fascinate children: what is the secret life of toys? What do they teach us about us?
Summary of the story: As Christmas approaches, Mishka, a teddy bear mistreated by his young mistress, leaves the house and goes alone in the snow. After discovering the joys but also the difficulties of freedom, he starts looking for a good deed to do. It is then that he meets Santa Claus' reindeer, who is struggling to distribute all the presents...
Duration of the show: 45 minutes
Show Tuesdays, Wednesdays and Saturdays at 3pm; 11am on Sundays
Attention, children under 3 years old are not accepted for this show at the Lucernaire.