An 18th century palace in the heart of Paris
(free for -18 and -26 years old EU residents)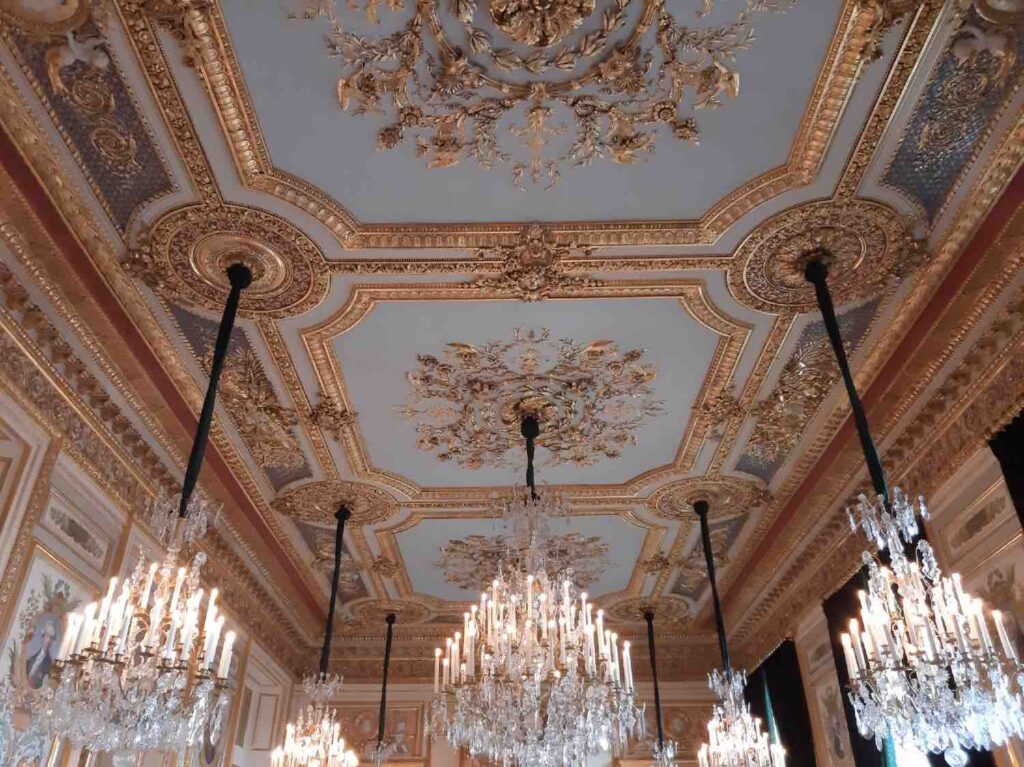 The visit of the Hôtel de la Marine: an immersive visit with a sound trail
It took 3 years to restore and renovate the Hôtel de la Marine... Since June 2021, it is open to the public. Visitors will discover this superb 18th century palace, a true treasure of Parisian heritage, thanks to audio tours on themes related to the history of the place.
A connected headset is available to the visitor. This headset called "Le Confident" offers an immersive and innovative experience for a dive into the history of the monument. The sound is triggered automatically depending on where you are and gives you the impression of being back in the court life of the Enlightenment, with melodies, discussions, characters, sounds of life ...
The Hotel de la Marine with children "The Grand Tour as a family" (1h15) ?
On the Grand Tour, a sound and visual treasure hunt will lead them to investigate the incredible disappearance of the Crown Jewels
Accompanied by Amand, son of the steward, and his tutor, and with the help of their activity booklet, parents and children are invited to find the blue diamond
The course "Grand tour - Journey in times" (duration 1h15)
You will discover the Intendant's apartments, the honor rooms and the loggia. This visit retraces 250 years of history during which the Hôtel de la Marine witnessed the great events that marked this era.
Audio story adapted for children (from 6 years old)
Audio tour available in French, English and Spanish.
The course "Grand tour - Century of lights"(duration 1h15)
You will discover the apartments of the Intendant, the lounges of honor and the loggia.
Guided by Pedrille, Marc-Antoine Thierry de Ville d'Avray's valet, the visitor discovers the intendant's apartments as well as the salons d'honneur and meets their occupants.
Audio story adapted for children (from 6 years old)
Audio tour available in French and English
The course "Living rooms & loggias"(duration 45mn)
You will discover the gilded state rooms and the loggia which offers a superb view of the Concorde and beyond.
Audio story adapted for children (from 6 years old)
Good plan, save by buying 2 attractions at the same time
Ticket for: Hôtel de la Marine, Intendant's apartments, 19th century salons, the loggia, + The Confident (headphones connected) with immersive sound)
Tickets for: Hôtel de la Marine, Al Thani Collection exhibition galleries, 19th century salons, Loggia, + The Confident (immersive sound headset)
Does not include the steward's apartments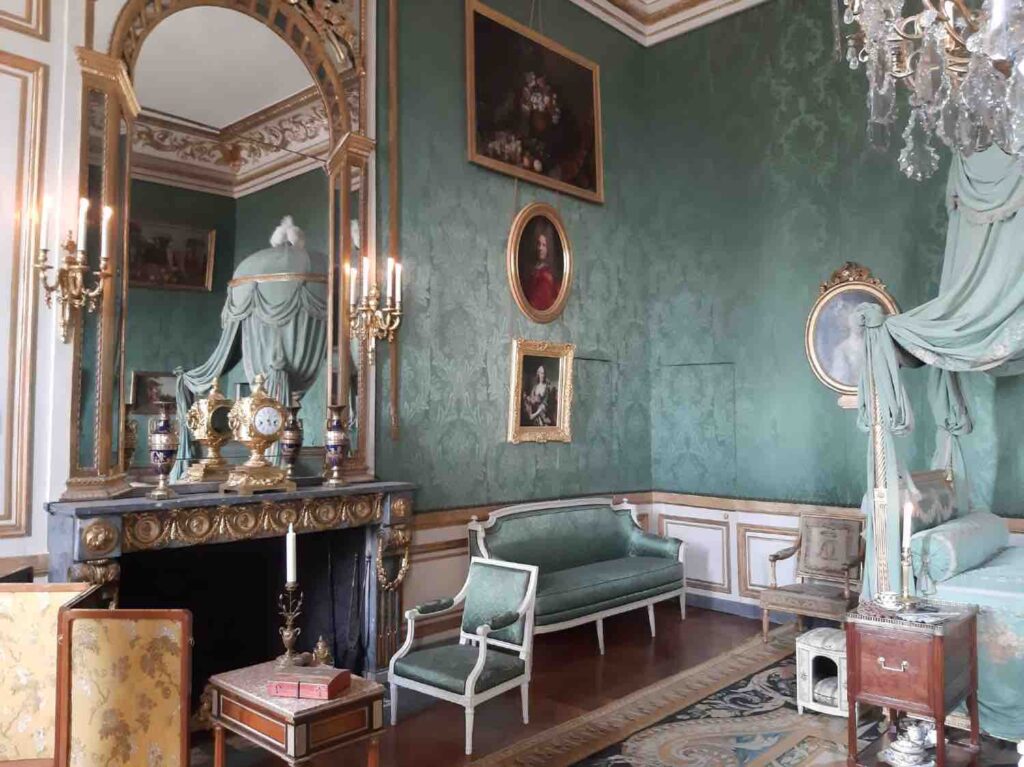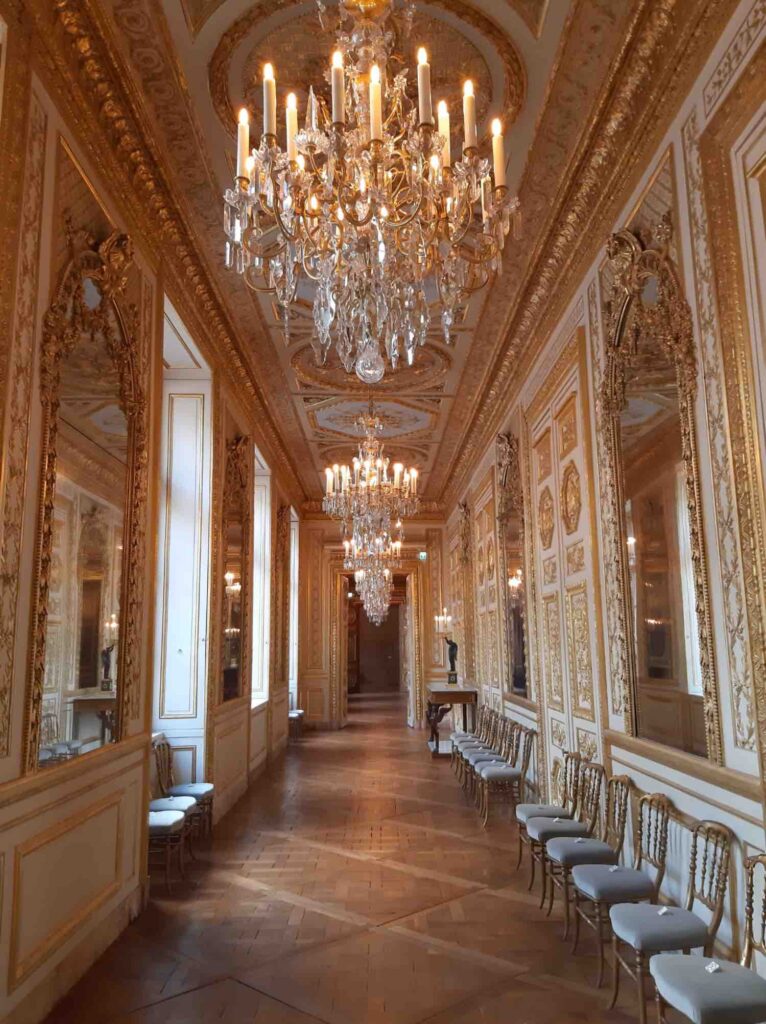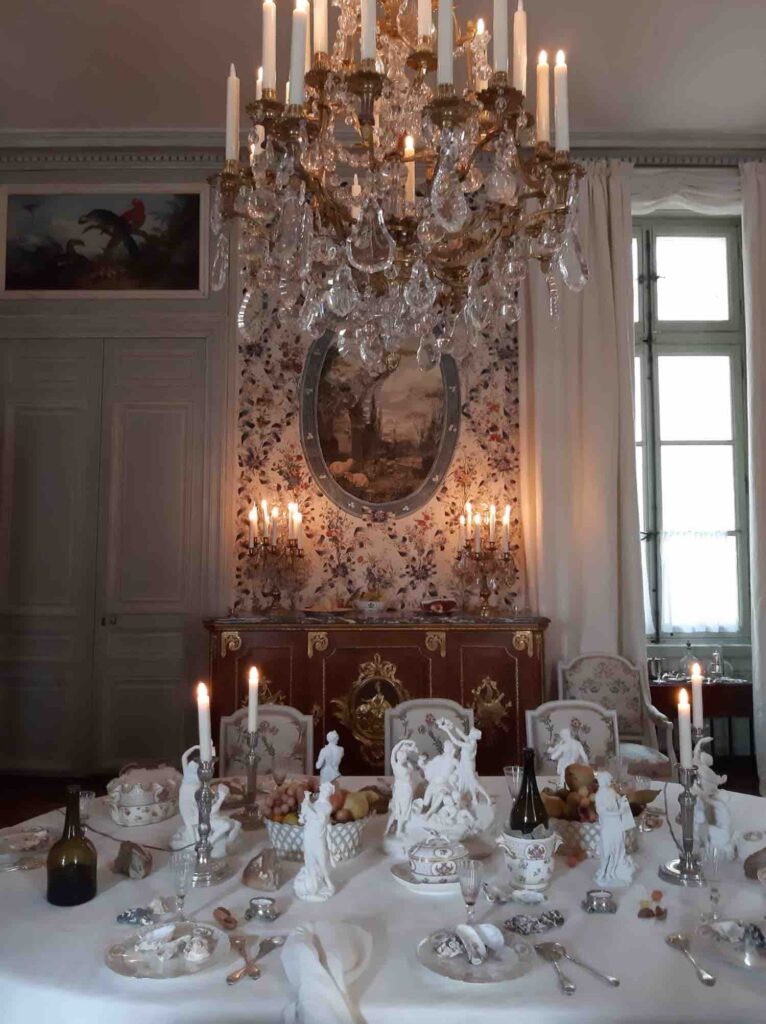 ---
Our ideas for outings in the 8th district