Festive and free animations on the old railroad of Paris Ls 31 August 2019, from 12pm to 9pm
The Little Belt Festival
We like: varied, fun and free activities in an unusual place
Age : for all
When: August 31, 2019, from 12:00 p.m. to 9:00 p.m.
Location: All the outer districts of Paris (except the 16th)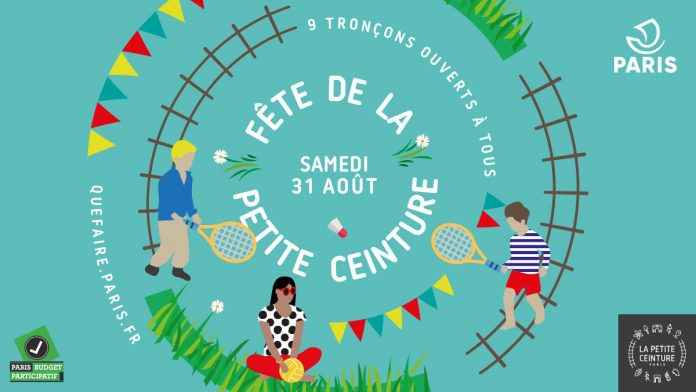 La Fête de la Petite Ceinture: the opening of the rails!
A festive day to discover the old railroadwhich goes all the way around Paris
It's a first and an original and offbeat idea
In the program, fiesta and free animations on the 6.5 km of track
Lunch and barbecue with "les cuistots migrateurs" : the 1st caterer of world cuisine who employs refugee cooks
And also, all day long: Dj, petanque tournaments, a safari street art for 7-12 year olds...
This "Fête de la petite ceinture" is an opportunity to (re)discover the old railroads of the city of Paris. A way to reappropriate a somewhat forgotten space
What exactly is the Petite Ceinture? It is a former railroad line with 6.5 km of sections. This space has been open to the public since 2016. It is a place that reinforces the vegetation of Paris and has become a new place for walking. When will the whole tour of the petite ceinture be open to the public to walk or bike around Paris?
The TOP EXHIBITIONS of the moment