Festive and free animations on the old railroad of Paris Ls 31 August 2019, from 12pm to 9pm
The Little Belt Festival
We like: varied, fun and free activities in an unusual place
Age : for all
When: August 31, 2019, from 12:00 p.m. to 9:00 p.m.
Location: All the outer districts of Paris (except the 16th)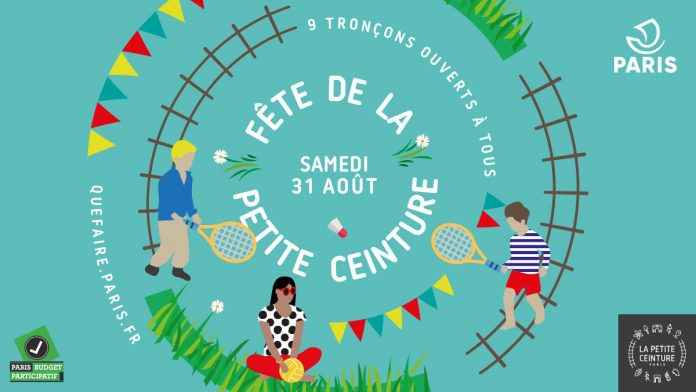 The Feast of the Little Belt: the opening of the rails!
A festive day to discover the old railway, now abandoned, which is all around Paris
It's a first and an original and offbeat idea...
In the program, fiesta and free animations on the 6.5 km of track
Lunch and barbecue with "migrant cooks": the world's leading caterer employing refugee cooks
And also, all day long: Dj, petanque tournaments, a safari street art for 7-12 year olds…
This Festival of the Little Belt is an opportunity to (re)discover the old railways of the city of Paris. A way to re-appropriate a somewhat forgotten space.
The Little Belt, what is it exactly? It's an old railway line with 6.5 km of sections. This area has been open to the public since 2016. It is a place that reinforces the greenery of Paris and has become a new place for walking. When will the entire ring road be open to the public to walk or cycle around Paris?
The TOP EXHIBITIONS of the moment