An outdoor sculpture exhibition at the Palace of Versailles
WE love : an outdoor animal exhibition in a green setting
When until November 7, 2021
schedule from 12:00 to 18:30 (last access at 18:00)
Age for young and old
Place in the gardens of the Petit Trianon and Marie-Antoinette's Hamlet
Rate 12 euros per person
Free of charge For those under 18 and under 26 years of age who are EU residents
Marie-Antoinette would have loved this exhibition!
This exhibition presents the works of sculptors Claude and François-Xavier Lalanne. Their sculptures are exhibited in the gardens of the Petit Trianon, English garden and in the Queen's Hamlet of the Castle of Versailles
The setting for this exhibition is sumptuousIt is a real pleasure to walk there
We walk in the alleys, groves, along the pond, in the gardens and we discover here and there the dreamlike works of the two artists
A playful walk and poetic for children who will have to search and find the choupatte (by Claude, in 2016), the sheep (from François-Xavier), the very big bear (2007), the boar, the fishthe elephant mole or the the big apple (golden) of New-York (2006)
You will pass in front of the charming thatched cottages of the XVIIIth century like "The Temple of Love", "The Queen's house"And"The Billiard House"the "Dovecote" building that housed poultry and pigeons (1783) and especially the farm of Marie-Antoinette
Enjoy this exhibition to take a tour of the farm It is now managed by the Animal Assistance Foundation (the farm's residents are rescued)
The entrance ticket allows the visit of the exhibition, the Petit Trianon, the Grand Trianon, the gardens, the Queen's Hamlet...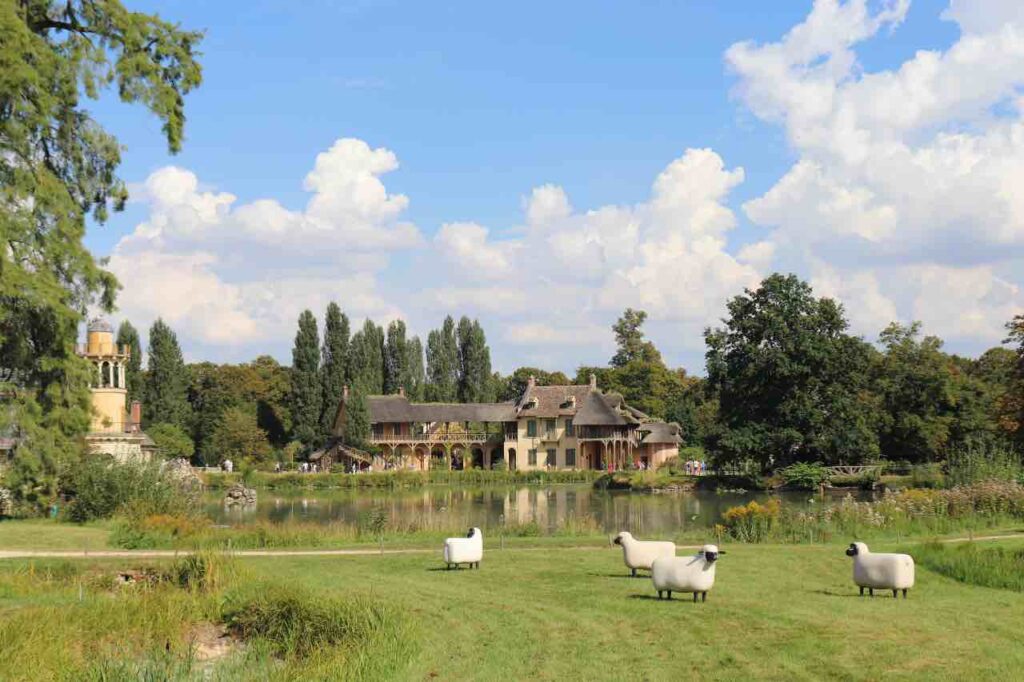 We also suggest you in Yvelines...