From 26 June to 16 August 2020, in Saint-Germain-en-Laye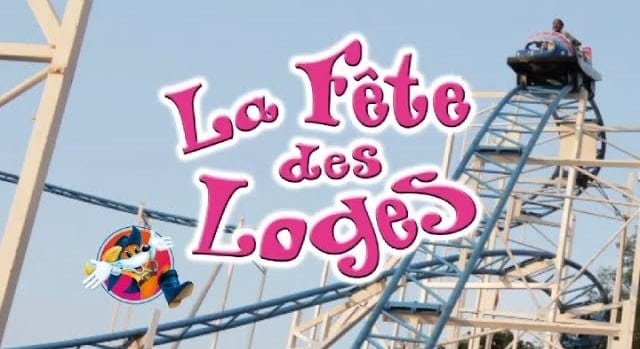 WE love : la fête des Loges supports the Institut Gustave Roussy
Must have: candy apples and waffles and cotton candy...
Prices : Admission is free but attractions are not free
CAR PARK : Free
On the program of the Fête des Loges:
A very family outing, idealized by good weather, with rides for young and old alike
For the youngest Various rides and attractions: the Super Minos, the Magic Baby, the Little Mermaid, the Speedy Gonzales, the Roller Cars, the Baby Yacht Club, the Tornado, not to mention the traditional Angling and Chamboule-tout.
For thrill seekers : Roller Coaster, Satan Salsa, the Katapult, who defy the laws of weightlessness, the Maxximum, which gives a dose of mind-blowing sensations without forgetting the ...overwhelming Power Maxxx with its swing system...
And of course the traditional love apples, waffles and other candy floss.
The calendar of events:
June 28 - To celebrate the opening,

the feast of the lodges supports the Gustave Roussy Institute

and offers bracelets at 19€ (valid only for June 28th) for 15 rides on 15 attractions - To be bought on the spot from 19h00 to 22h00
June 29th from 4pm - Inauguration of the Festival des Loges
July 18 - The feast of the Lodges celebrates the Saint-Fiacre and its alleys will be flowered for periodically
August 1st at 4 pm - Presentation of the trophy of the most beautiful profession
August 13 - We're going to play pétanque for the Gustave Roussy Institute. Registrations from 11:30 am to 1:15 pm at the Boulodrome located at 142 avenue Foch.
Let's sit down :
Medieval cuisine is showcased during the Lodge Fest, with country meals in the famous "Kitchen Alley"...
To eat, go to Allée des Cuisines: 15 restaurants (open from 12h) and refreshments
Large friendly tables that offer dishes from all countries: Cuba, Spain, France, Brazil ...