Tickets valid for the entire France Miniature park, including the Koh Lanta universe
(free for children under 4 years old)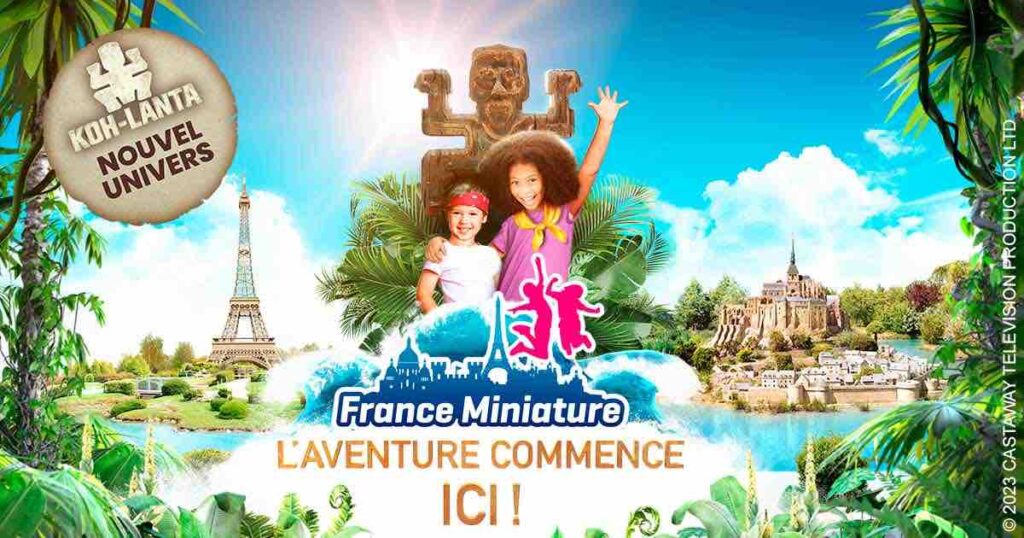 New at France Miniature: the Koh Lanta adventure!
For the first time at France MiniatureChoose your camp and come and enjoy the experience of the famous TV show in a refreshingly different world!
Age : from 5 years old
The France Miniature park inaugurated a new universe dedicated to KOH LANTA !
An attraction modelled on the rules of the game show with events to do with the family
A change of scenery guaranteed at 25 km from Paris, in the Yvelines !
The KOH LANTA universe is an immersion in the spirit of the islands where children, at their own level, can become the new adventurers by choosing their yellow or red tribe
On a 370m² coursethe children will have to pass the bamboo test and observe the course of the water so as not to get wet, crossing a monkey bridge and go in search of the famous immunity necklace!
Under the gaze of the famous Totem, which they will have to seize, they will confront each other during the pole testat the height of a child of course!
An immersive attraction with avoidance games, 5 manipulation gameswater and sand games: the perfect universe for little adventurers in the summertime, and when it's hotin the heart of the France Miniature Park.
---
117 monuments french reproduced at 1/30th and staged in a landscaped park of 5 hectares castles, villages, ports and buildings are represented 24 attractions and interactive experiences
A construction site of archaeological excavations
A prehistoric cave and even the experience Fort Boyard
An acrobatic course "le cirque des zinzins" with 20 workshops so that everyone can do their number
---
France Miniature: Good to know
The park is free for children under 4 years old.
It is advisable to come by car (parking)
Two restaurants (including a quick snack) for those who want to have lunch on site
Every year, during the All Saints' Day holiday France Miniature celebrates Halloween. The park is transformed for the occasion into a funny and frightening world: the monuments are invaded by bats, spiders, skeletons, witches are there...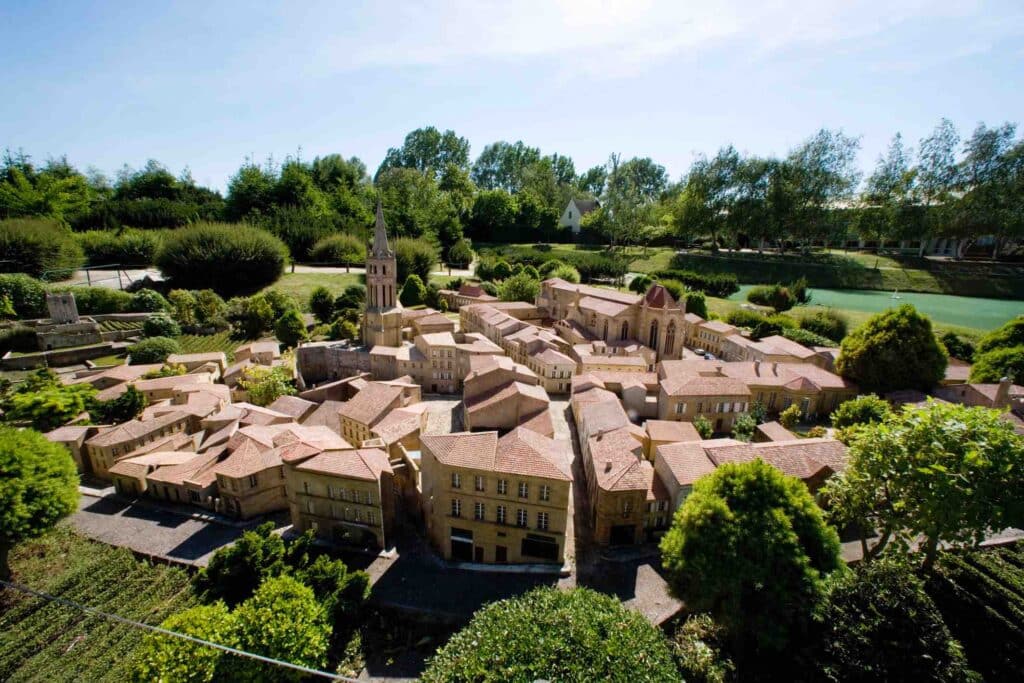 Other nice ideas for families in Yvelines