"Knights, princesses and dragons"
WE LOVE : this chivalrous comedy full of laughter, adventure and song
AGE : for ages 4 - 8
DATE: until May 8, 2024
DURATION: 1:15
LOCATION: Mathurins Theater (Paris 8th)
The chivalrous comedy full of adventure, song and laughter
Resumption of the show which was a great success last year.
Oyez! Oyez! Damoiselles Damoiseaux! Gentes Ladies and Noble Lords! Approach!
Approach! Come for the first time on stage at a grand chivalry tournament, and you will be the one to elect the winning knight!
Address competition, crossbow, archery, sword fights, horse games ... will decide the knights.
Crazy chivalrous comedy full of adventures, songs and laughter.
A show of 1:15
Every day during school vacations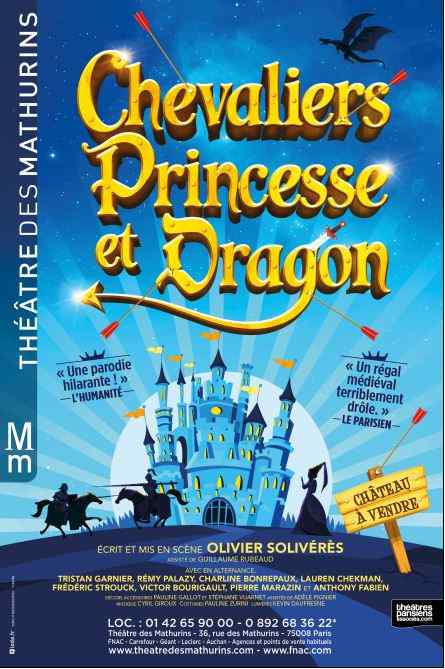 ---
PRESS COVERAGE:
LE PARISIEN: The gags rain down at a frenzied pace, and songs as heartfelt as they are sung pepper the tale with mischief, such as Isabelle Boulay's "Parle-moi", sung by the lord as he tries to patch things up with Mathurin, his joking, curmudgeonly parrot. With little means, a lot of spirit and talent, the merry troupe transports us in a handful of seconds into their wacky universe. A delight for the whole family.
Musical shows on the bill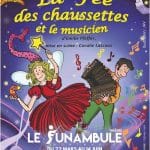 WE LIKE: the third adventure of the unforgettable Sock Fairy AGE: from 2...