From December 10, 2022 to January 1, 2023
An exceptional show in the Hall of Mirrors
WE love : It's magic ! a show in period costumes in the Hall of Mirrors
When December 10, 2022 to January 1, 2023
Schedule starting at 6pm
Duration : 1h10
Place at the Palace of Versailles - Hall of Mirrors
Free for children under 3 years old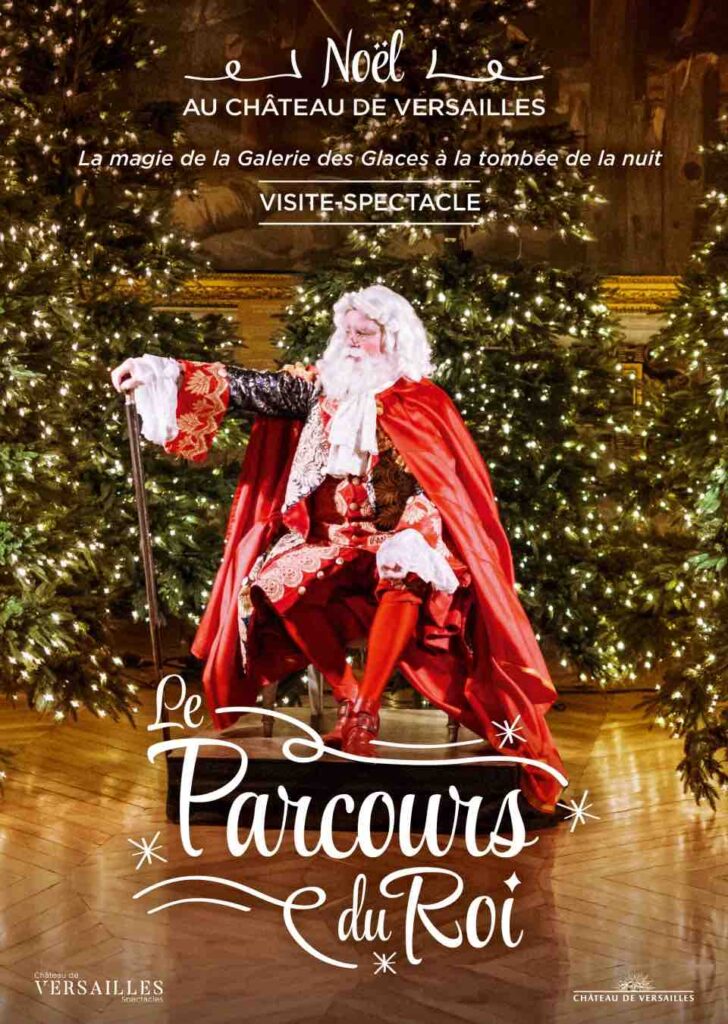 ---
The King's Tour at the Palace of Versailles: the magic of Christmas in the Hall of Mirrors
On the occasion of the end of the year celebrations, the Palace of Versailles proposes a visit of the Hall of Mirrors and the Grands Appartements.
Le Parcours du Roi is a show with actors, dancers, singers and baroque musicians
At nightfall, as the day's visitors disperse, the castle becomes silent again... and the visit begins...
You will discover the Salon d'Hercule, the King's bedroom and the Hall of Mirrors during a baroque music and ballet show.
The idea is to recreate the atmosphere of the court as it must have been at the time of the Sun King.
A unique moment in the exceptional setting of the Château de Versailles.
Ideas for outings in the Yvelines