Discover the Louvre's lost masterpiece
In French and in English
From 6 to 10 years old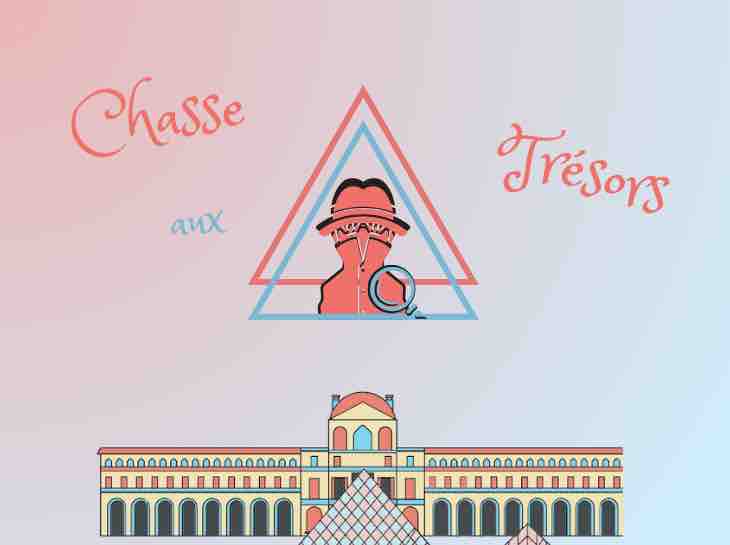 Family treasure hunt at the Louvre
Where The Louvre Museum
Rate* : from 350€ (for up to 6 participants)
Who is it for? ages 6 to 10
duration : 2h30
schedule We suggest 10am and 2pm. Other times are also possible (subject to Louvre tickets and guide availability). Last time at 3pm (a little later on Thursdays)
Animation visit led by a tour guide
Point of interest :
Meeting place 99, rue de Rivoli, Paris 1er
Hardware** : a booklet-game 📝 per child + a mini puzzle 🧩 to put together (remember to take a pencil ✏️)
* Admission to the Louvre is free for children
* The 350€ rate includes admission to the Louvre for 2 adults and a maximum of 4 children.
** Children keep their booklet and puzzle at the end of the visit
Choose the date (and time). The guide's availability will be confirmed within 24 hours, subject to tickets being available at the Louvre. Your transaction will only be debited once availability has been confirmed..
Discover the lost masterpiece
of the Louvre Museum
- Go on an adventure and have fun exploring the Louvre
- Your goal, to solve the mystery of the missing masterpiece…
(the guide conférencier👩‍💼et your parents will be there to help you)

• Observe artifacts and works in the Louvre 🖼
• Listen listen carefully to the fascinating stories told by the guide...
• Help yourself to your booklet packed with instructions and activities
• For every clue you find, you'll win a puzzle piece. 🧩
- Then you'll move on to the next clue...
- When you've collected all 12 puzzle pieces, you'll find the lost work !

Why do we ♡ this Family visit to the Louvre?
Children (and their parents) will discover some of the world's most famous works of art. The guide will tell you unusual stories, anecdotes and show you hidden details…

It is an interactive and playful visit in which children become the museum's new curators. To solve the riddlesthe youngest will have to observe the works in the rooms they pass through and listen to commentary by the tour guide.
FAQ
Find the list of our reviews
- Fantastic
Written by Marie JOSE, 03-11-2023
A great activity for the whole family. All the children AND the parents enjoyed the tour and the explanations. Many thanks to all
What to do with children aged 7-12 in Paris?