Digital experience at the Atelier des Lumières
The EXPO "Monet, Chagall, Renoir... from impressionism to modernity
WE LOVE : a total sensory experience that is both total and bluffing
AGE : for all, from 4 years old
DATE: February 28, 2020 to January 3, 2021
LOCATION: the Atelier des Lumières (Paris 11th)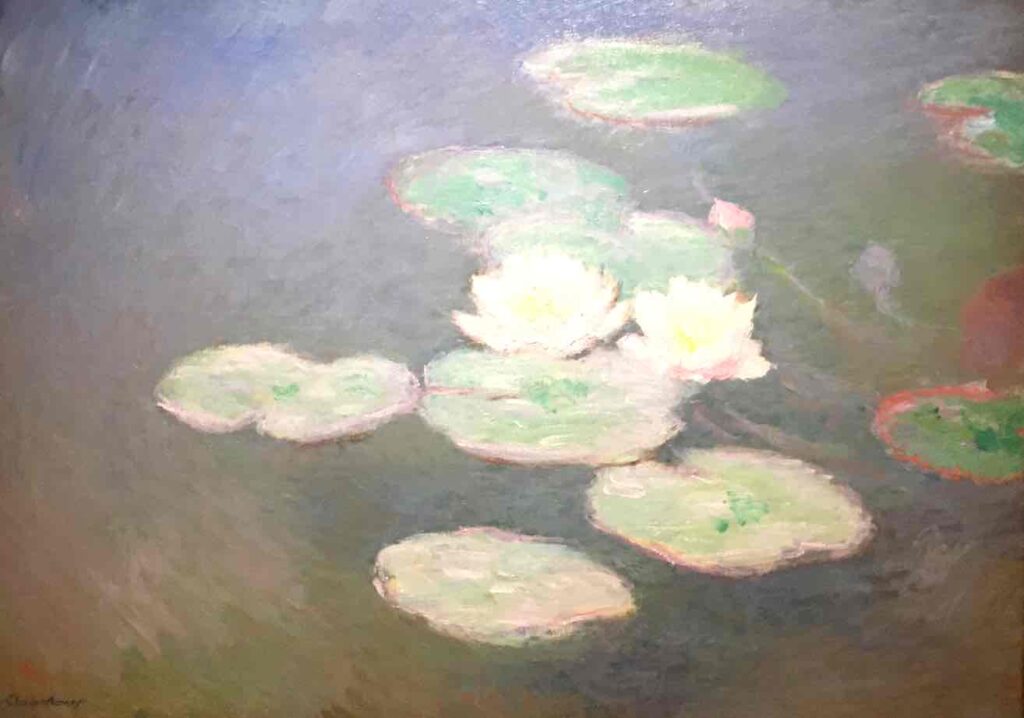 From Impressionism to Modernity
This exhibition proposes an itinerant journey, from impressionism to modernity
An extraordinary immersion in the masterpieces of some twenty artists such as Renoir, Monet, Pissarro, Matisse, Signac, Derain, Vlaminck, Dufy, Chagall...
This digital exhibition aims to show how the artistic personalities of these great painters reveal themselves in contact with these maritime landscapes and how pictorial modernity is invented.
In 7 sequences and about forty minutes, you are carried from one artistic current to another: from impressionism with Monet and Renoir, pointillist with Signac and Cross, through Fauvism with Camoin, Derain, Vlaminck, Marquet... without forgetting Matisse.
The immersive exhibition also retraces Bonnard and Dufy's fascination with the Mediterranean, and finally arrives at one of the greatest colourists of modern art, Chagall
All these works are scattered around the world. They are flooding the Atelier des Lumières with their bright colours
The masterpieces come aliverevealing their colours and splendour accompanied by the bewitching music of Luca Longobardi. It's absolutely beautiful and bewitching!
No pedagogy, but pure emotion. During approximately 40mn, the works of art unfold around you, allowing you to admire the detail of a work and then its whole.
A very different experience from a classic but equally stimulating exhibition. The kids will love. They are free to move around this immersive space as they wish, to dance to the music in rhythm with the explosion of colours.
A different exhibition, playful, that really fills the eyes with joy.
The Atelier des Lumières, the new cultural site of Paris
The Workshop of Lights opened in the spring of 2018 in a former smelter in the 11th arrondissement of Paris. This very large exhibition space is perfectly suited to the ambitions of this new Parisian cultural venue.
The founding principle is put technology at the service of the artistic tradition by appropriating classical pictorial works to make them gigantic video projections.
It is another way to organize exhibitions, to discover art, it's bluffing and it'll please the young audience, It's certain !
In a space of 2000 m2 and 10 meters high, Van Gogh's works are projected on the floor, ceiling and walls.
It's a visual shock, the colors explode. A music accompanies the projection. We are immersed in a sound and light size XXL. More than 3000 images set in motion by 140 laser projectors make this possible immersive art.
THESE EXHIBITIONS THAT HAVE ENCHANTED US
2020 : "Monet, Renoir... Chagall. Journeys in the Mediterranean".
The TOP EXHIBITIONS of the moment