An immersive place, great with kids and teens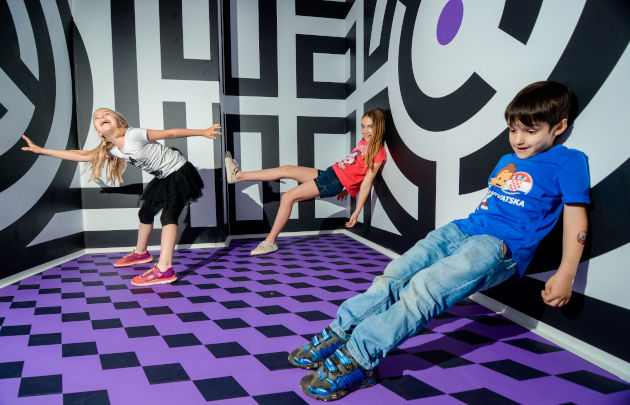 The Museum of Illusion: a fascinating museum to lose your mind
70 amazing illusion experimentsto lose all his bearings
Your children and teenagers are going to love it!
The Museum of Illusion offers a journey on 2 levels in the world of optical illusion, with panels that explain how it works (fortunately!)
The principle of the optical illusion is to deceive the spectator by playing on the proportions and here it works 100%
The Museum of Illusion is the first of its kind in France. This original concept comes from Zagreb where it was inaugurated in 2015. Since then it has already conquered New York, Shanghai, Athens, Dubai, Toronto? And now Paris!
We lose our bearings and we love it! In the Aldebert Ames room, (a room built in a trapezoidal shape), people grow or shrink when they move, our balance is put to the test in the Infinity room and we won't tell you about the experience of the Vortex tunnel, you will be very very confused?
Remember to charge your phone before your visit. You'll want to take thousands of pictures!
With the family, in the Halles district
Original or unusual ideas with children