WE love
an exhibition for all tastes (archaeology, culture, nature, science)
Age : 
From 10 years old
Duration: 
until 31 August 2020
Location: 
 Museum of Man (Paris 16th)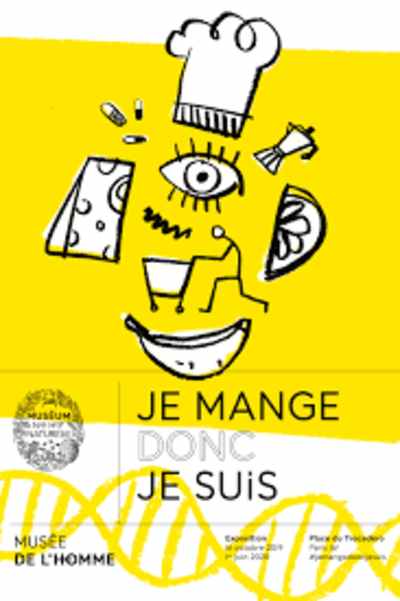 "I eat therefore I am", the fashionable exhibition!
An exhibition on food to allow the general public to discover by going through 3 rooms the aspects of the organic (body and food), cultural (Edible crops) and ecological (consuming nature).
How does the act of eating shape our identities through cultural practices, rituals and prohibitions?
What role did food play in our evolution? What were the prehistoric foods?
Are there "gendered" foods? What are the dietary inequalities between men and women?
What are the environmental impacts related to the production of resources to feed the world today and tomorrow?
The visit alternates between current topics (meat, GMOs...) and more surprising ones (microbiology, culinary art...).
The scenography is sober and sometimes offbeat. We suggest you exchange by phone with the fictitious cow, Doctor Meuh, on the different diets, to sit at a Japanese table or a desk for lunch or finally to watch an excerpt from The Wing or the Thigh...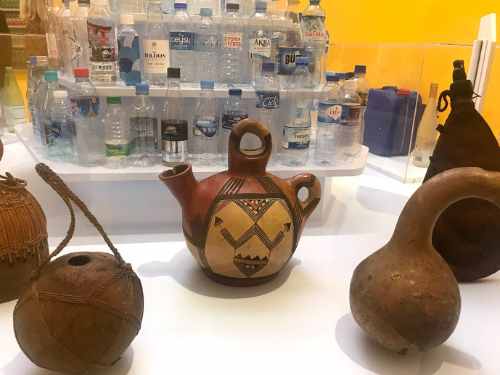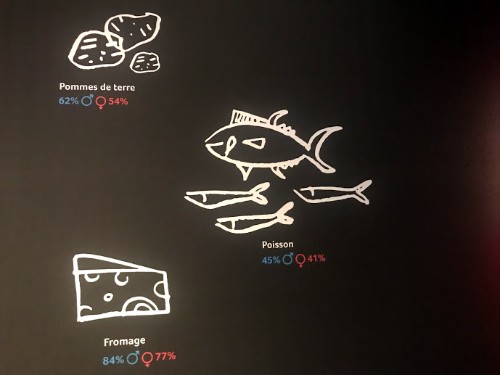 Animations for children around the exhibition "I eat therefore I am":
The Musée de l'Homme offers a variety of activities, workshops and family visits, for example :
the olfactory visit
the family visit around chocolate
the sensory visit
the workshop makes taste...