A disturbing and bluffing exhibition
Until March 5, 2023
At the Maillol Museum (Paris 7ème)
For teenagers from 15 years old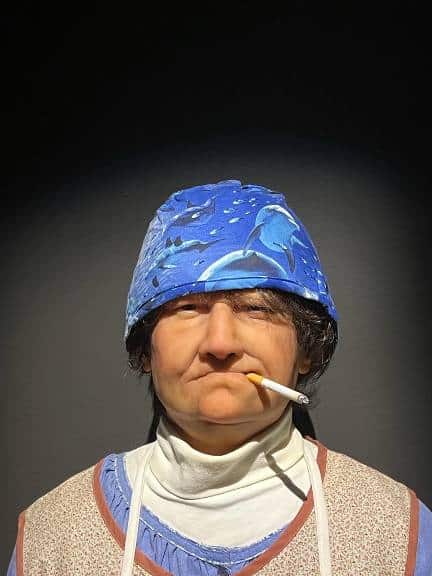 Hyperrealism, this is not a body!
The disturbing exhibition, which does not leave indifferent
This is not a body ... and yet we are surprised throughout the exhibition.
The person leaning against the wall at the entrance of the exhibition: sculpture or real girl? The grandmother and the child, illusion or reality?
FOR WHOM : more for teenagers (from 15 years old)
WHEN until March 5, 2023
WHERE at the Maillol Museum (Paris 7e)
HOURS Every day from 10:30 am to 6:30 pm - Nocturne on Wednesday until 10 pm
TOUR TIME : count at least 1 hour
OPEN EVERY HOLIDAYS open on November 1st and 11th, December 25th and January 1st
Booking a ticket online is recommended and guarantees entry
---
Hyperrealism, this is not a body!
The Maillol Museum exhibits about forty hyperrealistic sculptures and confronts us with the world of perfect illusion
The great names of hyperrealist sculpture are on display. We see in particular works of Ron Mueck, Erwin Wurm, Maurizio Cattelan, Robert Graham...
This exhibition on hyper-realist art is spectacular and disturbing, even disturbing
The sculptures are more real than life characters, human size with a precision and a sense of detail bluffing
It is necessary to approach to make sure that they are indeed sculptures and not real beings made of flesh, with their hairs, their wrinkles...
The purpose of hyper-realism, besides the exceptional technical performance, is to provoke and destabilize us
This art confronts us with the current world with questions about its violence, poverty, aging bodies ...
The place of this exhibition, in the Maillol museum, with the mirror of the magnified bodies of Maillol's sculptures, adds to the questioning and makes the message of hyper realism stronger
This exhibition arrives in Paris after having toured the world: Spain (Bilbao), Belgium (Liege, Brussels), Netherlands, Australia ...
We loved this exhibition, we were bluffed by the works and surprised by all the questions raised by this exhibition
An exhibition to see with your teenagers!
---