For teens from 13 to 17 years old
From 5pm to 11pm in the 8th district
-10% with the code FAMIPARIS

? HALLOWEEN PARTY 2021 ?
Sunday, October 31 from 5:00 p.m. to 11:00 p.m. the most frightening night of the year for 13/17 year olds

Open the doors to an evil world full of surprises
Be extravagant!
Monsters, demons and witches will populate the completely redecorated dance floor!
The best costumes and make-up will be rewarded!

???????

?? Disguise not required
?? Free Halloween Accessories
?? Free Make-up Stand
?? Top DJs & Performers
?? Presence of personalities
?? Drinks & Sweets at will...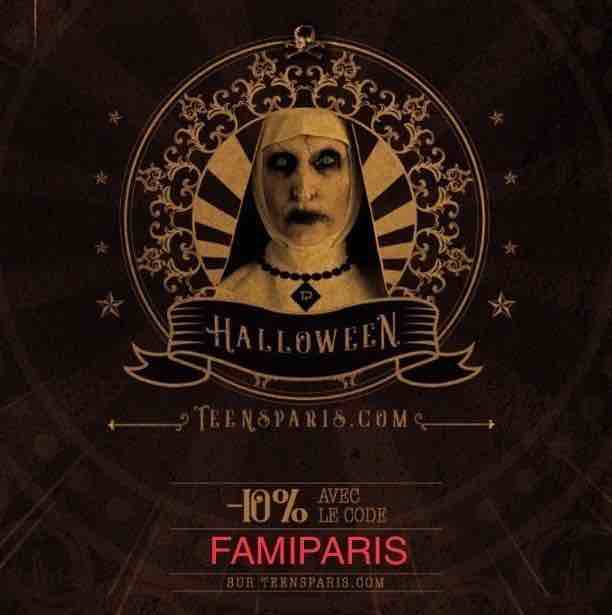 A nightclub just for young people
The Teens Party a nightclub, exclusively reserved for for 13 to 17 year olds (without adults)
It is a famous discotheque in Paris reserved for teenagers, one Saturday per month from 5pm to 11pm (arrival possible until 9pm)
A trendy club with a modern setting that offers themed, non-alcoholic parties for 13 to 17 year olds
They have fun, dance, sing, party?
Drinks are NON ALCOHOLIC and at will, like candy
ALCOHOL PROHIBITED / CIGARETTES PROHIBITED
NO ADULTS (except for the staff and security guards), so no bad encounters.
The identity card can be requested if the guards have any doubt about the age
A reassuring concept for parents
This concept allows young people to have fun with each other in complete safety, without destroying your living room?
Practical, when you can't (or don't want to) organize a party at home.
And it avoids getting angry with your neighborss
DJ and hip music, the kind they like!
Alcohol and cigarettes are not allowed? in any case inside!
Useful information
For 13 to 17 year olds
From 5 to 11 p.m., Saturday or Sunday
Location : 40 rue du Colisée Paris 75008 (discotheque "Les Planches")
The entrance ticket includes : unlimited drinks + candies, bubble storms, face painting stand, Top DJs & Perforated

Health pass or tests required at the entrance

Single entry fee 25 euros per entry (before our 10% discount via the code FAMIPARIS)
VIP or birthday rate (for 4 people): 160 euros
Limousine + Table Royale + 8 entries : 400 euros
Frequently Asked Questions