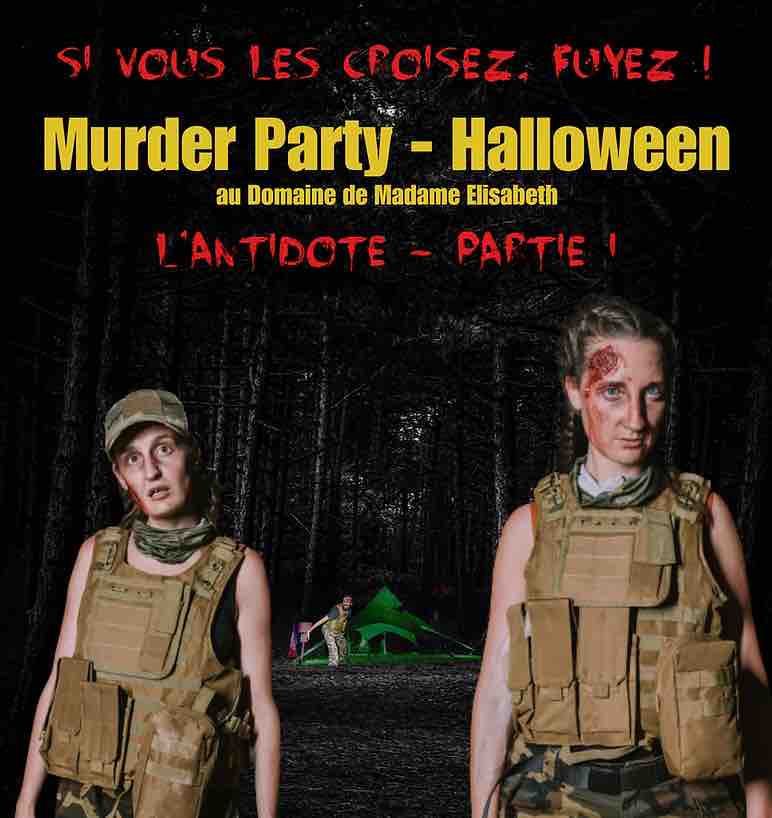 Scary immersive gameplay 💀
You'll be greeted by the actors and put into the right situation. The soldiers present on this day will distribute to you secret documents needed for your investigation. You will then be taken to the game board and plunged into the immersion ofa 45-minute zombie run.​​ An investigation to lead, enigmas to solve and comedians or rather zombies chasing you 😱 ...
The pitch...
Since spring 2017, Madame Elisabeth's former estate has become a military and scientific base. The aim? To develop super soldiers.
Professor Kurtzman and his associate Professor Johnson are the scientific leaders of the project in collaboration with General Moreau. Following the development of the project, new scientists are expected to arrive at the military base on the evening of October 28, 2023 for the final phase of the project and its testing.
Unfortunately... at the time of testing, nothing went according to plan, leading to panic and the confinement of over 100 employees to the military base. To cope with the situation, Professor Kurtzman and Professor Johnson began to develop the beginnings of an antidote.
However, they have been nowhere to be found since the riot began.
Practical information ☠️
Where at Madame Elisabeth's estate in Versailles (Yvelines, France)
Who is it for? for adults and teens over 16
duration : 1h
When October 28, 2023, at dusk and in the evening
schedule 6 p.m. or 7:30 p.m. or 9 p.m. or 10:30 p.m. or 11:59 p.m.
Meeting place : 73, avenue de Paris, 78000 Versailles, France
Dress Code a comfortable outfit (that won't get in the way) and a good pair of sneakers
Terms no cancellation, no refund
Halloween 2023 activities for teens
Activities in Paris for teens