All audiences, from 7 years old
A guided tour of the Louvre, royal residence
Family, private, school and extracurricular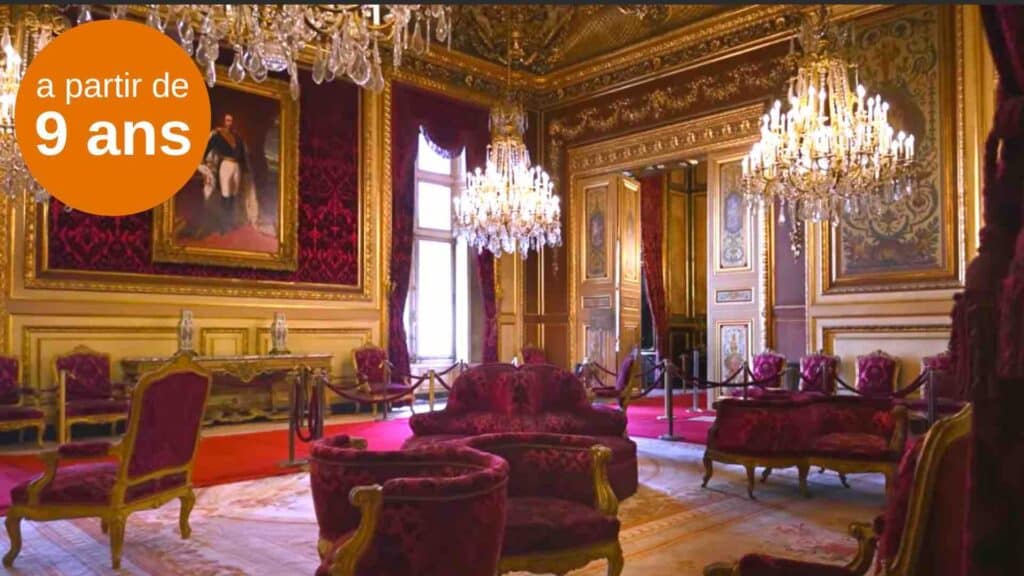 Pitch of the visit "The Louvre Palace version?
You like everything that shines? You will be served! You will discover through this visit another facet of the Louvre Museums, thea Palace which was once the residence of sovereigns. The residence of kings, it was above all a place of pomp and ceremony and the Louvre shone with a thousand lights.

We received, we organized big parties to show French-style splendor and the glory of the royal highnesses: throne, jewels, valuable furniture or portraits in majesty at the time of François I or Napoleon I.
Rates and information for scheduled visits
-10% with code FAMILINPARIS
Rate : 39?* (adult) and 20? (child)
* The adult rate includes the price of the entrance ticket to the Louvre Museum
20 to 22 participants maximum per visit
Duration of the visit : about 1h30 and 2h
Meeting place : Richelieu passage under the arcades outside (do not enter the museum)
This visit is animated by a guide speaker
An adult place is necessarily associated with a child place
Visit in French
No waiting for tickets
Nice also on the side of the Louvre...