A guided tour for children, from 9 years old
Family, private, school and extracurricular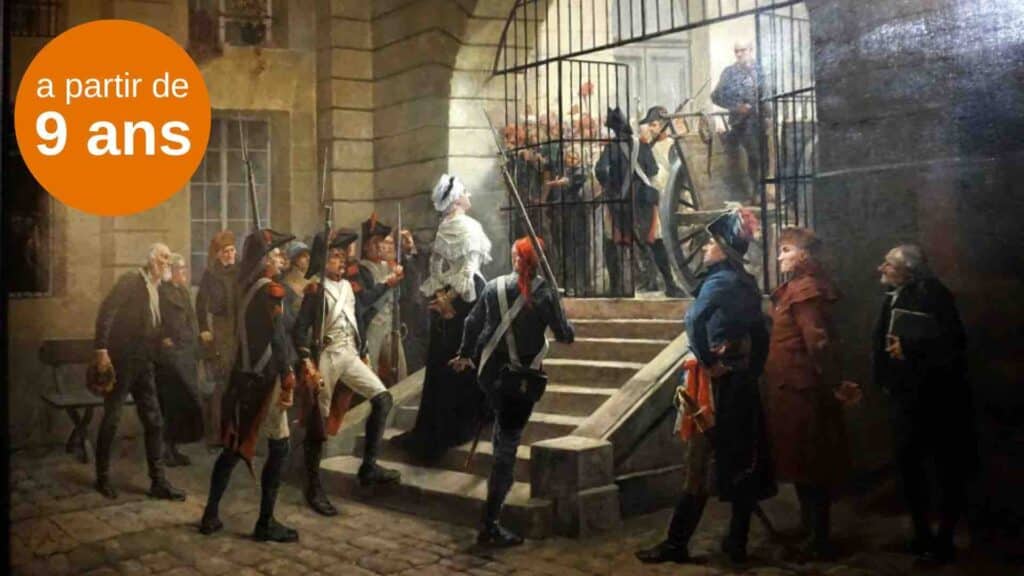 Pitch of the visit "Being a prisoner during the revolution?
The guide will answer all the questions that children ask: what was the daily life of prisoners under the Terror? Was Marie-Antoinette, the wife of Louis XVI, an ordinary prisoner? How did the first palace of the kings of France become a terrible Parisian prison?

The conciergerie is a splendid gothic palace, royal residence, court house and revolutionary prison. You will discover with your family the secrets of this place full of history...
Rates and information for scheduled visits
Rate : 26,50?* (adult) and 15? (child)
Maximum 20 participants per visit
Duration of the visit : 1h30
Meeting place The Conciergerie of Paris
This visit is animated by a guide speaker
An adult place is necessarily associated with a child place
Visit in French
No waiting for tickets
* The adult rate includes the entrance ticket to the Conciergerie
Privatization and group
Privatization 226 euros for the group (excluding the ticket for the Conciergerie)
Number 22 people max. (adults and/or children)
Visit in French
Animated by lecturers
School and extracurricular activities
Rate for schoolchildren 200 euros for a class
Visit in French
Schoolchildren : cycle 3 and cycle 4
Leisure centre, youth association, town hall for children from 6 years old
(payments in administrative vouchers are accepted)
Guided tours for families in museums...