At the Musée Guimet
For children aged 7 to 14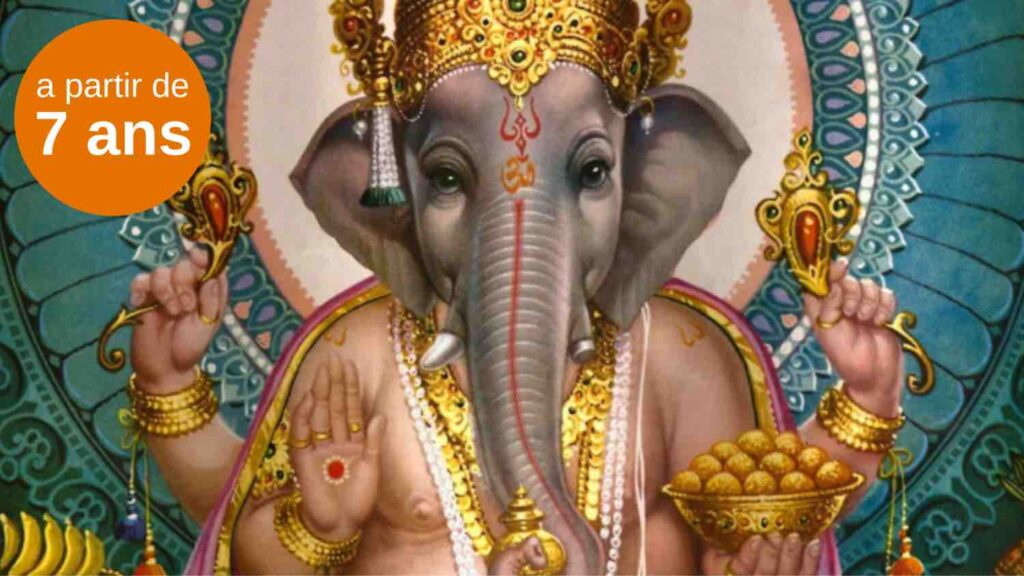 Excursion to Hindu territory at the Guimet Museum
Brahma the creator, Shiva multitasking, Vishnu and its avatars, Ganesh with elephant head... a whole world of fantastic creatures to tame.
Let's go for a an initiatory journey into the Hindu pantheon through different sculptures to find thanks to the clues of our guide, your children will discover the great Hindu gods, their powers and their attributes.
The visit begins with a presentation of the founding myths and the story of several legendssome a little more disgusting than others [obviously the ones children prefer ]. Our guide will then explain the two main religions that originated on the Indian continent and are still practiced in 21st century Asia: Hinduism then Buddhism.

Awakened to a way of thinking so different from ours, children are literally taken on board during this playful discovery tour in the "India and the Indianized world" section of the museum Guimet.
Practical information
20 to 22 participants maximum per visit
Age From 7 to 14 years old
duration : 1h30
Meeting place : at the Musée Guimet
This tour is led by a guide who is a professor of Asian art at the Louvre School and a specialist in young people.
An adult seat is necessarily associated with a child seat.
Visit in French
Adult tickets for admission to the museum can be picked up at the ticket office before joining the guide.
After the visit, if the weather is good, you can go and stretch your legs in the beautiful square of the Palais Galliera, a Garuda's wing's length away from the Guimet Museum.
Privatization
Who is it for? : school, extra-curricular, birthday, family privatization...
Rate From 250 euros per visit
Increase of 20% on Sundays and holidays
Number 25 people max (adults and/or children)
Visit in French or English
For schools : cycle 2 and 3
Find the list of our reviews
- Excellent moment
Written by Sophie Demey, 29-10-2023
My 9-year-old daughter and 13-year-old son really enjoyed the visit. All three of us learned a lot about Hinduism. Many thanks to our guide Cyril, who knows how to captivate young and old alike.