A guided family tour of the Guimet Museum, from 7 years old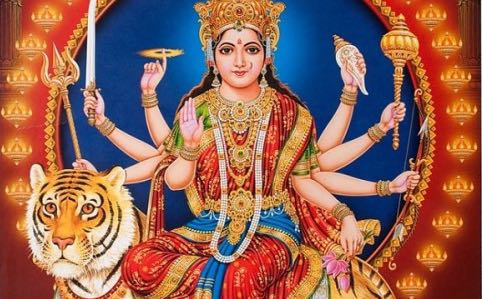 Pitch of the visit "Excursion in Hindu territory at the Guimet Museum?
Brahma the creator, Shiva multitasking, Vishnu and its avatars, Ganesh a whole world of fantastic creatures to tame.
Let's go for a an initiatory journey into the Hindu pantheon through different sculptures to find thanks to the clues of our guide, your children will discover the great Hindu gods, their powers and their attributes.
The visit begins with a presentation of the founding myths and the story of several legendsSome of them are a bit more disgusting than the others [obviously those that the children prefer :)]. Our guide will then explain to them the two main religions born on the Indian continent and still practiced in the Asia of the XXIst century : Hinduism then Buddhism.

Awakened to a way of thinking so different from ours, children are literally taken on board during this playful discovery tour in the "India and the Indianized world" section of the museum Guimet.
After the visit, if the weather is good, you can go and stretch your legs in the beautiful square of the Palais Galliera, a Garuda's wing's length away from the Guimet Museum.
Rates and practical information
-10% on the price of the guided tour with code FAMILINPARIS
Adult rate : 14? (not including the price of the entrance ticket to the museum to be purchased on site)
Child rate : 14?
20 to 22 participants maximum per visit
Duration of the visit 1h30 and 2h
Meeting place : at the Guimet Museum
Visit in French
Privatization of the visit "Excursion in Hindu territory at the Guimet Museum".
? Nice to reserve for several families (more reasonable budget)
Rate 220 ? + entrance fee for adults (max. 20 people)
Rate increased by + 20% on public holidays
Visits only on weekdays (never on Sundays)
Age ideal for children over 7 years (they must be accompanied by at least one adult)
Duration of the visit 1h30 to 2h
Meeting place :at the Guimet Museum
Visit in French
For schools or youth centres
From 200 ? the visit / class or group (price for adults to be determined)
School for students from CE2 (cycle 3)
Leisure centre, youth association, town hall for children over 7 years old
Payments in administrative vouchers are accepted
Family visits to museums