- FREE -
Festival étudiant du jeu (ages 13 and up)
September 16, 2023
WE love : the world of gaming and professional meetings
Age From age 13
Where Sorbonne University - Marie et Pierre CURIE campus
What : Play Sorbonne festival
When September 16, 2023
Rate Free for all - Registration required
Playing is serious business!
Consoles, computers, arcade terminals, virtual reality devices but also board games and prototypes
This year it's 6th edition of the Play Sorbonne Festivaland it's THE student gaming festival
It's the perfect time to get to know our community of enthusiasts - from board games to video games.
All the representatives of these universes will be there! You'll be able to meet developers, publishers and associations (retro-gaming, indie games, E-Sports)
From professions to creative processes: the 2023 festival will bring together authors, animators, political scientists and content creators for a special Sorbonne "Game of Roles" program.
In addition to some fifteen authors of board games and as many video game developers
There will also be conferences given by video game researchers on issues such as History, savingbut also genre or game design
You can visit a expo on videogame art
And ... Making professional contacts (possibly on the program if you feel like it!) - but it will also be an opportunity to freely test games
Play Sorbonne Université will be hosting e-sport competitions and showmatch events. The public can discover video games pushed to the limits of excellence. A Super Smash Bros. Ultimate tournament for 256 players is planned (registration required)!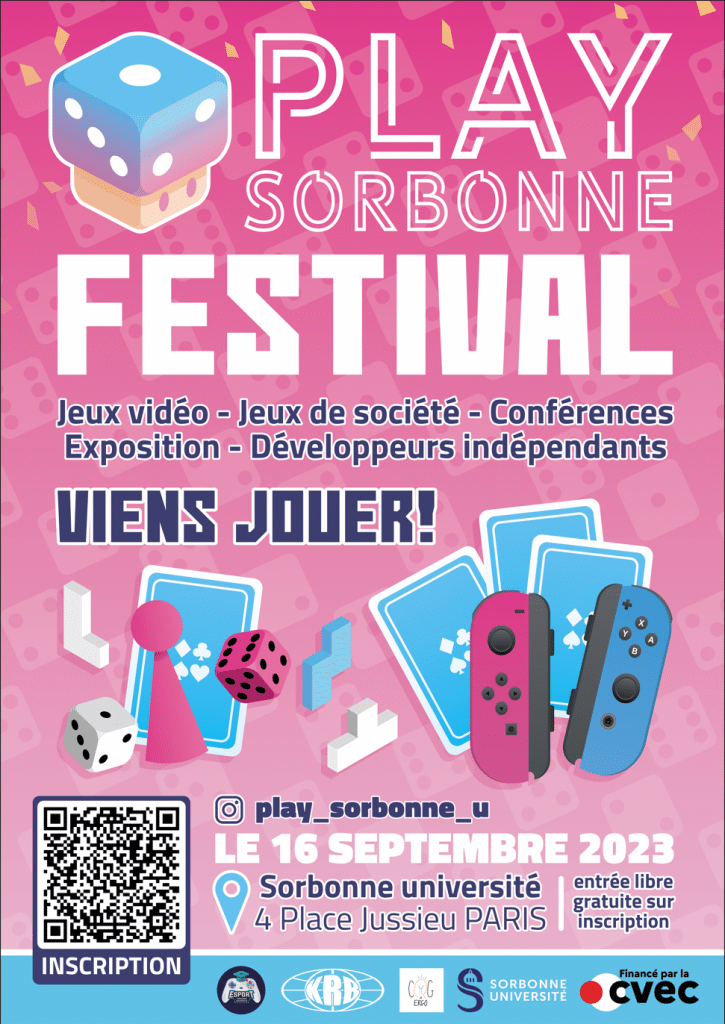 What to do in the Latin Quarter and the 5th arrondissement?
What to do in Paris in September