GAME COMPETITION COMPLETED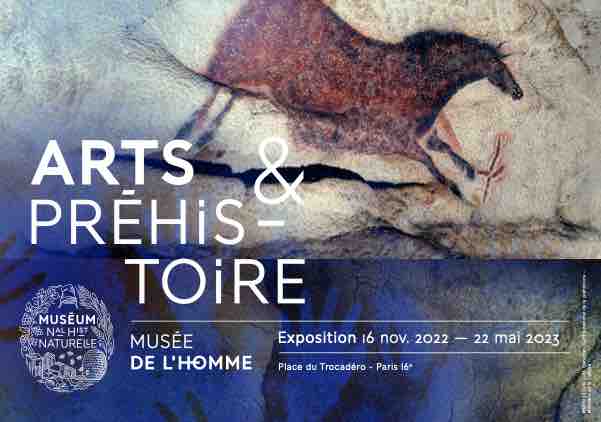 To be won: 20 invitations for the "Arts & Prehistory" exhibition at the Musée de l'Homme.
A magnificent exhibition that shows our amazing proximity to the Homo sapiens of the Paleolithic and Neolithic periods. 94 exceptional original prehistoric pieces and hundreds of digital images of paintings and engravings. In partnership with the Musée de l'Homme.

From 6 years old
20 tickets to win for the Musée de l'Homme in Paris
5 families will be drawn!
The entries are valid until October 18, 2023. The exhibition ends on May 22, 2023.
(1 lot = 4 entries / value of each lot: 52 euros)
To try your luck,
fill out the questionnaire below,
before midnight on January 22, 2022.
? Good luck to all ?
RULES OF THE COMPETITION
The game consists of a random drawing of participants. Registration for the draw is open from January 16 to January 22, 2023 at midnight. To enter the drawing, participants must complete the questionnaire and validate it. A random draw will select 5 winners. One prize = 4 invitations to the Musée de l'Homme in Paris to be used before October 18, 2023. The identity of the participants will not be disclosed at any time. Drawing on January 23, 2023. Prizes cannot be reimbursed in cash or in any other way. Winners will be notified by e-mail on January 23, 2023.
---
Cool exhibitions in Paris at the moment