The largest miniature park in Europe
To discover the whole of France in 1 day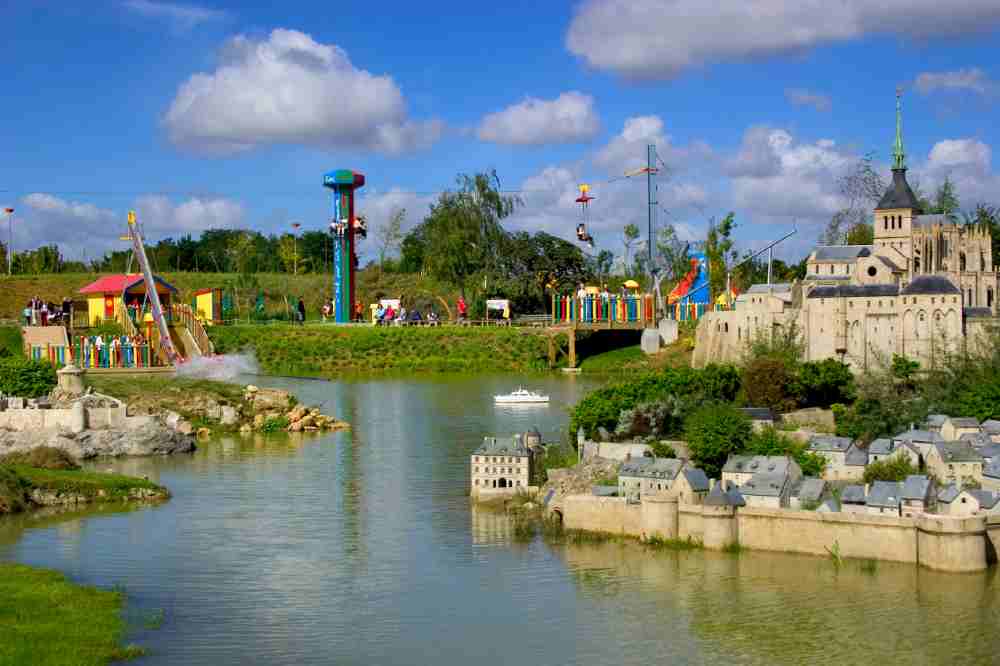 France Miniature, to discover the whole of France in 1 day
France miniatureit's a amusement park which allows discover all of France in 1 day!
It's an unusual journey into a miniature world where 117 French monuments are reproduced at 1/30th scale and staged in a landscaped 5-hectare park
You can see the most famous monuments such as Eiffel Tower or the castle of Chenonceau, without forgetting the village of Saint-Tropez or the Savoyard villages...
This is an opportunity for children to discover French heritage.It is a place where you can enjoy the beauty of the region, its riches, its traditional villages, its monuments and museums, its bridges and viaducts. They will have fun recognizing places they already know.
The staging is particularly well thought out, we pass from region to region, from village to village, in a huge hilly park, animated by a train and locomotive circuit.
France Miniature: Good to know
The park is free for children under 4 years old.
It is advisable to come by car (parking)
Two restaurants (including a quick snack) for those who want to have lunch on site
Every year, during the All Saints' Day holiday France Miniature Celebrates Halloween. The park is transformed for the occasion into a funny and frightening world: the monuments are invaded by bats, spiders, skeletons, witches are there...
An ideal family outing
The France Miniature amusement park is very playful and really designed for children
14 interactive experiences mark out the course. These include an archaeological dig site, a prehistoric cave or the Fort Boyard experience!
France Miniature is also 9 attractions for young and old. Slides, galipettes to have your head upside down, "Chat perché" to see France from above and "Même pas peur" which takes you on board of

...a boat propelled 40 kilometers an hour across the English Channel...