April 23, 2023
Free activities

WE LOVE creative workshops, mini-tours, storytelling...
AGE From 3 years old
DATE AND TIME : April 23 from 2 to 6 pm
PLACE Quai Branly Jacques Chirac Museum (Paris 7e)
RATE : free activities but you have to buy your ticket to the museum. Free admission to the museum for those under 18 years of age and under 26 years of age if you are an EU citizen.
(free for -18 years old and -26 years old EU citizens)
A Sunday with the family at musée du quai Branly Jacques Chirac to allow children from 3 years old to discover non-Western arts and cultures. All activities are free within the limits of available seats. Please note that adults must purchase their own ticket.
In the program, game trail in the museum rooms around the exhibition "Songlines, song of the Australian desert".
Last Sunday Family Program (February 26, 2023):
of the Mini Tales in music, from 3 years old - Duration 15-20 minutes
Workshop "Koinobori, to make your own kite fish", at From 6 years old
Making a mini paper Koinobori - Duration 25 minutes
Workshop "Japanese silhouettes", from 6 years old
A fashion workshop around the kimono, with the creation of a silhouette on a mini-model
Mini guided tours "Too stylish", from 6 years old.
The visit of the museum collections around the observation of clothes and textiles in the different continents - Duration 15 to 20 minutes
Japanese style snack, from 6 years old
Tasting of mochis, small Japanese cake - Duration 25 minutes
Activities for children are free and open to the public.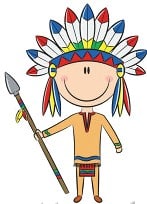 TO DO IN THE VICINITY OF THE MUSÉE DU QUAI BRANLY :