The exhibition-experience to move, dance, interact At the Gaîté Lyrique
The EXPO "Faire Corps
WE LOVE : a fun and poetic digital experience
AGE: for all, from 6 years old
DATE: Finished exhibition
LOCATION: Gaîté Lyrique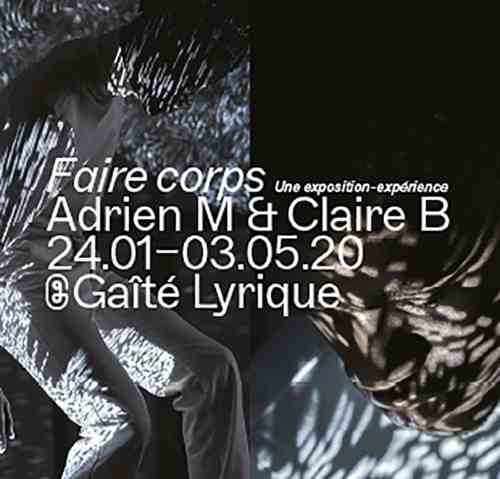 "Faire corps" is a playful and poetic exhibition-experience
"Faire Corps" presents a dozen installations by the company Adrien M & Claire B.
Adrien M & Claire B create since 2011 shows and installations at the crossroads of digital and performing arts.
He is a juggler and computer scientist, she is a visual artist and scenographer
Composed of a dozen devices, Faire corps - Adrien M & Claire B form a vast, intuitive, dazzling and curious whole, in which we are invited to enter, to move, to dance, to interact.
It is a exhibition-experience which puts in play the body of the visitor.
We are immersed in a living world that changes and transforms under the effect of our gestures and our bodies in movement.
We advance in the half-light, we play with the shadow and the light, the points and the lines, the time and the space, the true and the false.
We juggle with the alphabet, we contemplate a tree with letters under the assault of the wind, we walk on water, we move in abstract landscapes...
It is playful, enchanting, poetic and amazing.
The TOP EXHIBITIONS of the moment