THE EXPO "L'heure bleue
WE LOVE : a very nice retrospective of the great Danish painter Kroyer
AGE : from 8/10 years
DATES until September 26, 2021
TOUR TIME between 30mn and 1h
PLACE at the Marmottan Museum (in the 16th district)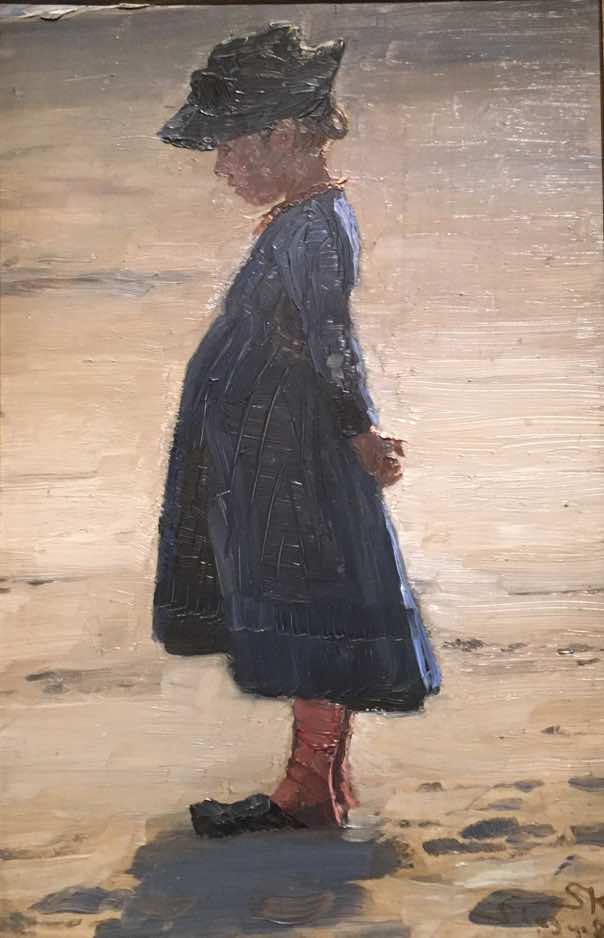 The blue hour (Peder Severin Kroyer)
It is the 1st time that the painter Peder Severin Krøyer (1851-1909) is exhibited in France
The Marmottan-Monet Museum presents here thehe major works of the Danish painter under the theme of the Blue Hour
The blue hour is the light of the North the moment between dog and wolf, a meteorological phenomenon that precedes dusk and that is observed especially on the Scandinavian shores
The visitor will discover portraits, self-carriedThe work is based on a series of landscapes, seaside scenes reminiscent of those of Sorolla, and the daily life of fishermen, twilight scenes and thehe famous painting "The Blue Hour which captivated the Parisians during the 20s
A poetic exhibition, very soft and restful and which allows us to discover the work of one of the the greatest masters of Danish painting
We were seduced by this very beautiful exhibition presented in
one of our favorite museums
. This is a quick little exhibit to do with kids and teens.
The Marmottan-Monet Museum
is a very beautiful mansion. If you do this exhibition, take the time to wander through the other rooms of the museum and especially the room dedicated to Monet.
A little advice: if you can, avoid the last or second to last slot of the day if you want to visit the rest of the Marmottan-Monet museum.
At less than 10mn by car, you will find the Good Planet Foundation. A very nice place with children. You can have a snack, a drink, a walk in the park and visit the temporary exhibition of the moment.
The TOP EXHIBITIONS of the moment