WE love
: a punch exhibition, a striking virtual experience
Age : 
for all, from 12 years free visit. Family workshops from 2 years
Duration: 
until February 17
Location: 
 Institute of the Arab World (Paris 5e)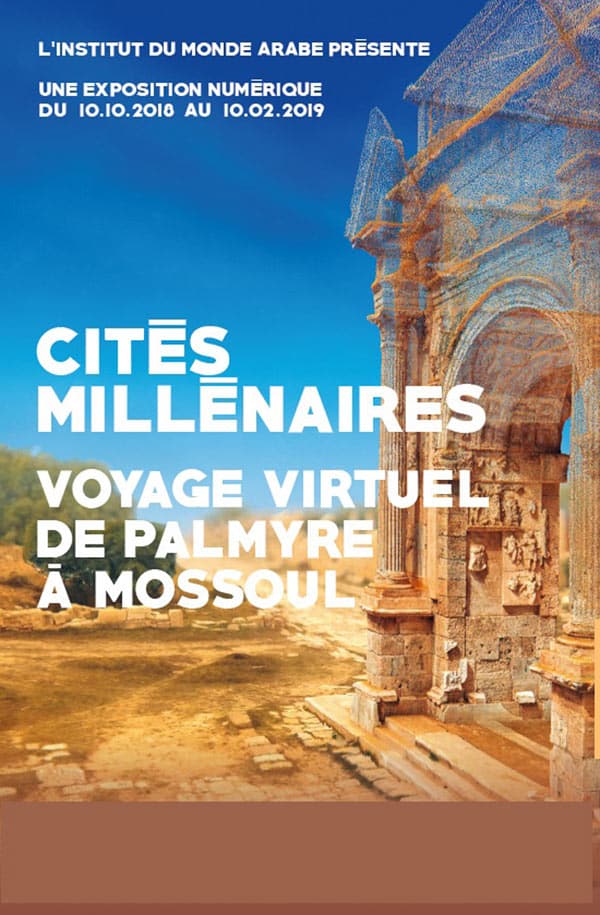 Millenium cities: the punch exhibition
This is a stunning, fully virtual experience
The millenary cities of Palmyra, Aleppo and Mosul partially destroyed are resurrected in 3D.
Shock of barbaric destruction, distress of the inhabitants still present, questioning on the preservation of the heritage in the world,
A strong and necessary visual exposure.
Workshops for children
The Institute of Arab Mpnde offers several activities for children and families, in connection with the exhibition of the moment or not.
The citadel of Aleppo : workshop for children from 6 years old. Realization of a model of the citadel of Aleppo, fortified palace which dominates the city.
Paint and draw with your family (from 6 years old)
Story time (from 4 years old): Wednesdays and Saturdays at 15h and during school holidays in Zone C.