WE love a very beautiful and lively exhibition
Age :  for all, from 6 years old
Duration:  until January 26, 2020
Location:   Philharmonie (Paris 19th)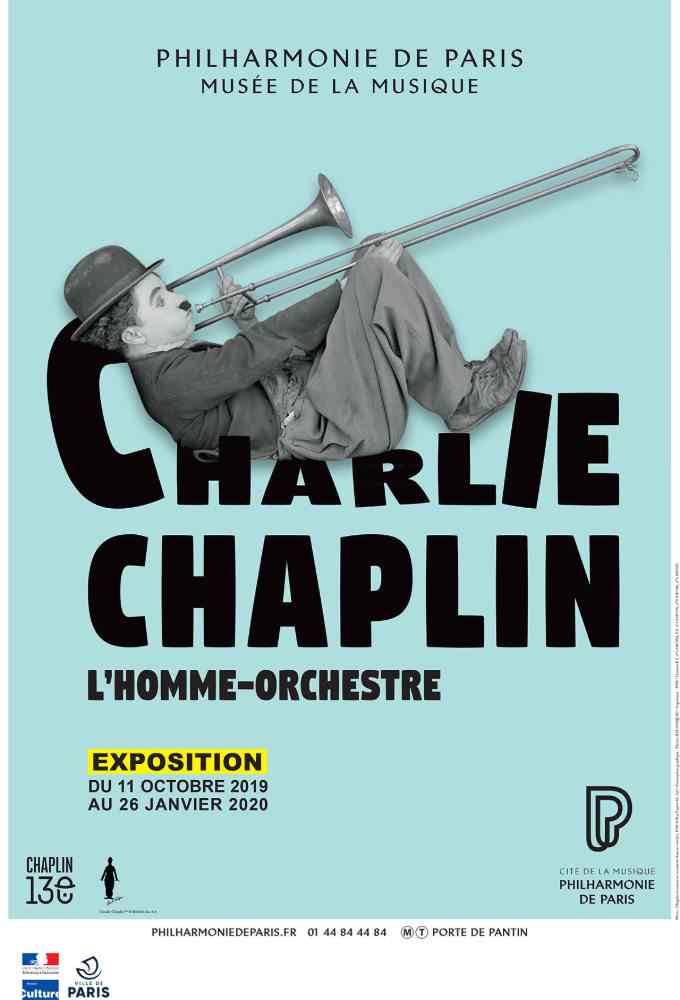 Very nice exhibition Charlie Chaplin, the man with the orchestra at the Philharmonie de Paris
On the occasion of the 130th anniversary of the birth of Chaplin, the Philharmonic present a very lively, funny and exciting exhibition on Chaplin's relationship with music.
The exhibition explores thehe musical dimension of Chaplin's Silent Cinemaand the parallel is exciting because Charlot was a great music lover.
The multiple reading levels  make this exhibition accessible to all audiences. It's a real success story.
Musical instruments, sheet music, sound effects machines and cameras interact with Chaplin's greatest films. The film extracts are numerous, often very funny, and music is always present.
The exhibition shows how much the sound environment is an integral part of Chaplin's power. He attached the greatest importance to the musical accompaniment of his films and 

From 1931 onwards, Chaplin exercised total control over his work, mastering the direction, writing and music of his films.

We discover the music-loving side of Charlot, through archive images and posters: photos of the young Chaplin with his violin and cello, annotated scores of his films, etc.

 or excerpts from a movie where Charlot plays the violin.
Charlie Chaplin, the Orchestra Man, an exhibition to see with children...
Children from 5, 6 years old will appreciate this exhibition. Many devices are aimed at the young public, so they can :
put on the little tramp's costume during the visit.
create their own Cubist Charlot in the manner of Fernand Leger
soundproofing a silent film with a soundproofing machine
Listen to Michael Jackson and Celine Dion who have taken over Chaplin's melodies.
See excerpts from hilarious films

We can't resist the pleasure of sharing with you 3 excerpts of films presented during the exhibition :