A fun, playful and educational exhibition
Included in the price of the ticket for the Paris Aquarium -
Until May 12, 2023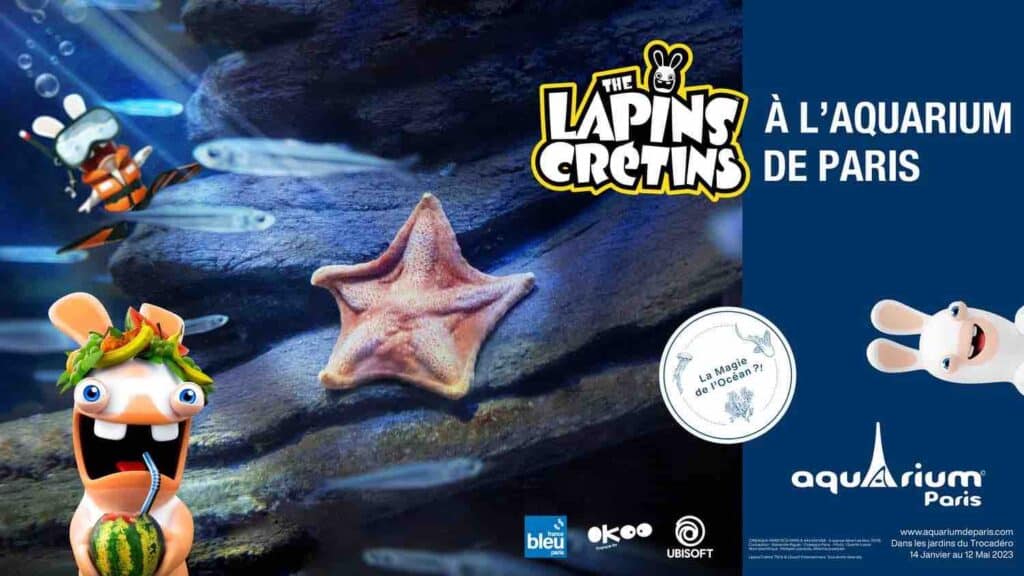 Place at the Paris Aquarium
Date until May 12, 2023
Rate : exhibition included in the ticket for the Aquarium of Paris
When Every day including public holidays
schedule from 10 am to 6 pm
Age : for all
Free for children under 3 years old
3 Rs: Reduce, Reuse, Recycle
The ocean is more than threatened by the waste that is dumped into it every day. However, there are simple ways to remedy this, notably the 3 Rs: Reduce, Reuse, Recycle.
"Rabbids at the Paris Aquarium" seeks to raise awareness among youngsters and adults about 3 R with an exhibition, a game trail and small shows.
With creativity and humor, the Paris Aquarium offers to all generations, to understand where waste comes from, what to do with it, and how to limit it. The playful tour, punctuated with anecdotes and educational information, describes the circuit of waste produced by human activities, from its appearance to its recovery or dispersion in the ocean. Thanks to their offbeat vision of the world and their boundless inventiveness, the Rabbids participate in their own way to virtuous actions of reduction the volume of waste. Rabbits are used to Recycle and of Reuse all the objects they find to invent crazy machines and have fun. Thus, the Rabbits can Reduce their waste production!
The game course
While admiring the tanks of the Paris Aquarium, visitors notice objects that have nothing to do there. These wasteproduced by human activitiesThese products are bad for the marine environment and harmful to fish and invertebrates. Accompanied by the Rabbids, the visitor becomes aware that reuse, the reduction of the volume of packaging and the recycling of waste are not very difficult or dramatic and can even be a good way to a fun activity. The youngest accompanied by their parents or grandparents are invited to collect clues to discover a mystery sentence that will allow them to receive a small gift at the end of the course, at the store (while stocks last, 1 gift per child, cannot be sold)
The Rabbids show
When Saturday and Sunday and every day during the vacations in zone C
Schedule at 10:45 a.m.
Where In the auditorium (zone n°10)
How long : 15mn
Age : 2 years and more
Pitch In the more or less distant future, a scientist lost on a deserted island covered in waste is desperate to find a solution to save the planet from waste. Answering her prayer, an unexpected and incongruous help appears: a Rabbit! Accumulating gags and pranks, the Rabbit builds an improbable time machine with the waste that litters the beach... And if the solution was elsewhere?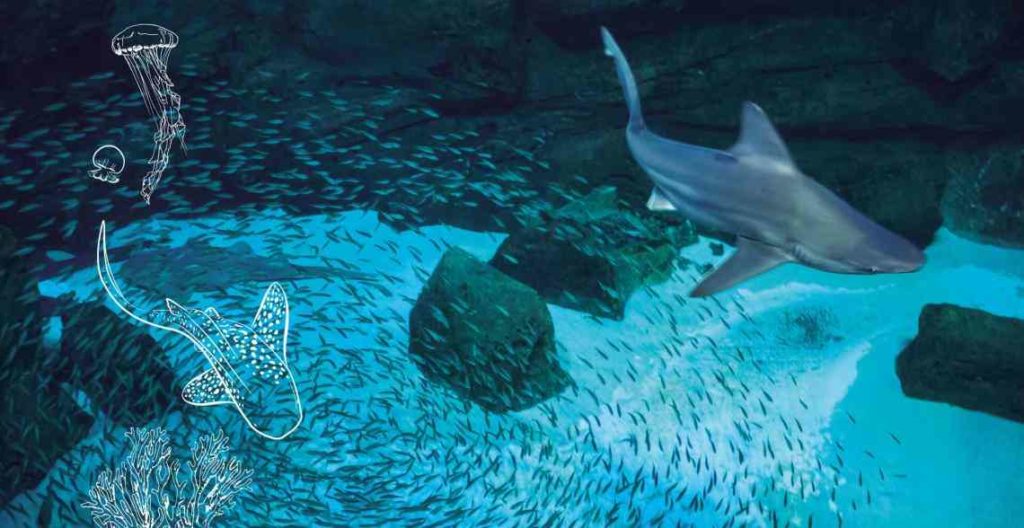 Exhibitions currently or soon in Paris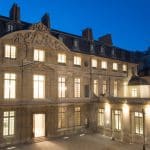 until January 3, 2024. Every first Wednesday of the month