An interactive installation by Françoise Pétrovitch
"Getting through it"
We like: the exhibition-workshop concept
Ticketing: access with a ticket for the museum
Free : for children under 18 years old
When: until March 8, 2020
Location: at the Georges Pompidou Center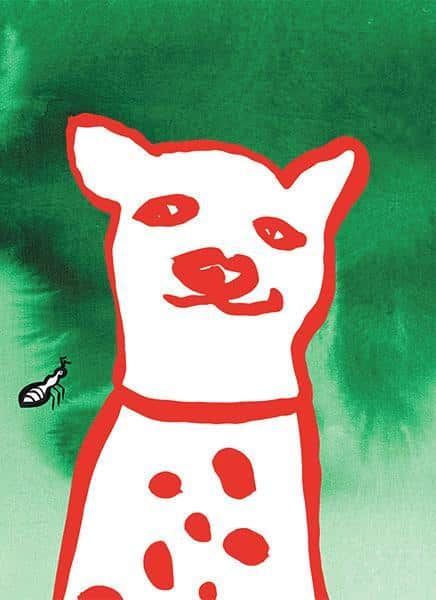 THE EXHIBITION "PASSER À TRAVERS" BY THE ARTIST FRANÇOISE PÉTROVITCH
The artist Françoise Pétrovitch offers an interactive installation and is aimed at children from 4 years old
It uses line, line, colour to give life in three dimensions to its familiar characters
It evolves in a plastic universeand is enigmatic and expresses itself in unusual ways.
We live in a plant, animal and human world...
Children will be able to have fun with the gigantic figures with headholes and magnets...
They will pose and will be able to draw and sketch. Don't forget to bring your notebooks and crayons!
Françoise Pétrovitch is a contemporary visual artist, touches everything, who draws, paints, makes ceramics, video...
His universe is poetic and colourful. Bestiaries are very present in his work, and animals are often humanized.
She is the author of several books and teaches at the École supérieure Estienne in Paris.
The TOP EXHIBITIONS of the moment